The Jewellery MOT: Bring your pieces back to their sparkling best!
Over time, even jewellery that's relatively well cared for can look a little lacklustre. If you want to revitalise your rings, earrings, bracelets or necklaces, an "MOT" will ensure that your treasured jewellery is in pristine condition.
What is a jewellery MOT?
Many jewellers provide servicing and repairs, including a cleaning and polishing service and checks for damage. All of these elements can be covered in a jewellery MOT, however, it's crucial to ensure your service is carried out by a National Association of Jewellers (NAJ) member like Diamond Rocks, as we're best placed to provide more complex repair work such as:
Tightening loose stones, catches, claws and clasps.
Fixing areas where the plating has worn, or there are fractures in the metal.
Repairing joint hinges.
Replacing missing stones.
Cleaning and polishing to restore shine and wave goodbye to surface scratches.


What are the benefits?
There are many reasons why people choose to have their cherished pieces cleaned up and repaired. Here are several:
Your jewellery can be as beautiful as the day you bought it.
If you have an old piece of jewellery that you would like to see returned to its original appearance, the process may not be as complex or costly as you think.
Fixing any damage caused, whether it's due to wear and tear or an accident, can ensure your jewellery is as stunning as it was on the day you first wore it.
You'll naturally feel happier wearing sparkling, well-cared-for jewellery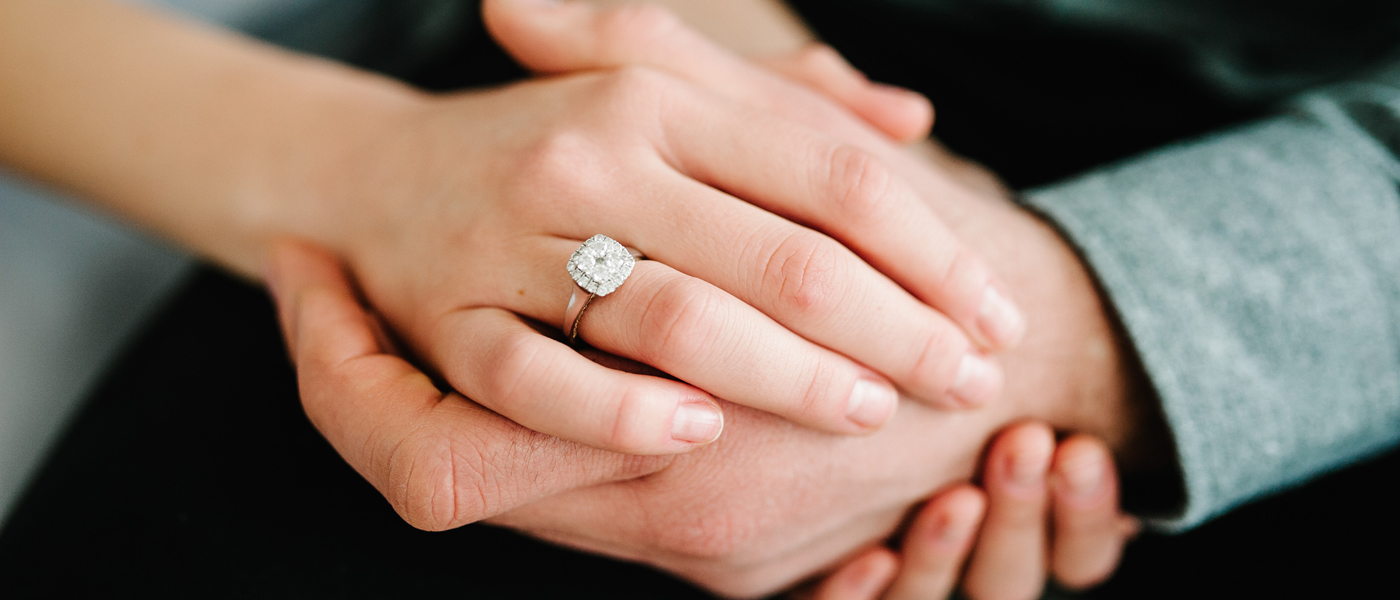 Even if you don't have a deep sentimental attachment to your favourite ring, bracelet, necklace or earrings, it's nice to know your jewellery will look the part for any occasion. Also, you can finally have complete peace of mind, knowing your precious diamond will not slip out of your ring!
No need to waste precious time and money finding an 'exact' replacement
You may have the temptation to visit your local jeweller or shop online to find a replacement piece of jewellery, however, that would mean scouring high and low for an exact match – and spending a lot more money in the process! A more cost-effective starting point would be booking a jewellery review with an expert like Diamond Rocks. You can then assess the damage and potentially resolve all issues swiftly, allowing you to cherish your heirlooms for decades.
"Diamonds last forever" – with the right level of care
It's a famous saying, but it definitely rings true. Your diamond jewellery could last for generations with the proper care, so giving your pieces an annual check makes perfect sense. Ideally, it's best to have your jewellery serviced once a year. This way, you can keep on top of any wear and tear, as well as damage that may not be immediately visible to the naked eye.
Insurers will require an up-to-date valuation
If you have your jewellery insured, it's likely your policy will stipulate that you must have an up-to-date valuation. This is so your insurer can determine the current replacement value of your items, which may have gone up or down in price since you first took out the policy. A jewellery review can include a valuation report and digital images of your pieces to support any future claims.
How to choose the right insurance
There are many ways to protect your precious diamonds and other jewellery but taking out an insurance policy is often the best way to give you complete peace of mind. You've gone to great lengths to choose the right metal, perhaps learning about diamond grades and values, finding the style to suit you or your beloved's fashion sense. All of this comes at a cost. Insuring this valuable and sentimental treasure against loss, damage, or theft is wise.
We recommend using a jewellery insurance specialist such as Assetsure or TH March because their policies are designed specifically for jewellery insurance. Therefore, they offer comprehensive cover. You can choose the level of cover you need, whether for individual items or an entire jewellery collection. To help you on your way to choosing the right policy, we've added some key considerations below:
Seek "All-Risks "insurance for the broadest possible cover.
Ensure any policy you buy covers you at home and whilst you're away.
Ensure you have effective security measures at home. For example, you'll reduce your premium if you have a safe fitted or an alarm and CCTV.
Make sure you read your policy's terms and conditions, such as any exclusions or warranties that you need to comply with.
Ensure you're happy with the excess you have to pay in the event of a claim.
Ask how the claims settlement works. For example, how will your cherished heirloom be replaced? Will the insurer allow you to return the item to the original supplying jeweller? Don't be afraid to ask too many questions.
Conclusion
As you can see, there are many reasons to give your jewellery an annual MOT. It will ensure your pieces look their best, but it will also give you the peace of mind you need to sleep well at night knowing they are well protected against loss or damage. So, if you haven't had your jewellery serviced in a while, now is the perfect time to do it.
If you have any questions or would like to book a jewellery MOT, please don't hesitate to contact us. We would be more than happy to help!