Designing a Bespoke Ring
Designing a Bespoke Engagement Ring is a lot more simple than you think with Diamond Rocks. Don't think that "bespoke" means expensive, this is a big misconception!
If you have an idea for a beautiful piece of jewellery, we can turn it into reality - we are here to help and it will be something your loved one will treasure forever.  
If you have an idea of the design and style of ring, we can re-produce it for you.  Simply fill in the form below and we will be in touch to discuss this further.
The prices are often lower than what you would pay in the high street.
STAGE ONE
Send us an image of what you have seen anywhere online or in another shop.  You can even send us a drawing you have made yourself. If you are not sure exactly what you want and only have a high level idea, let us know and we can help develop a concept through the stages and into the final product.  Use the contact form below to get in touch.
We will get back in touch within one day to discuss the next steps and costs.
STAGE TWO
When you have approved the design and quote, we will ask for a deposit to proceed with the making the mock-up of your jewellery using the latest Computer Aided Design (CAD) software. 
This is a highly complex process as you can see from the video below.  We normally aim to send this to you within three working days.
STAGE THREE
Once you approve the design, our highly skilled craftsmen will make your beautiful jewellery.  The ring will be made in our Hatton Garden workshop.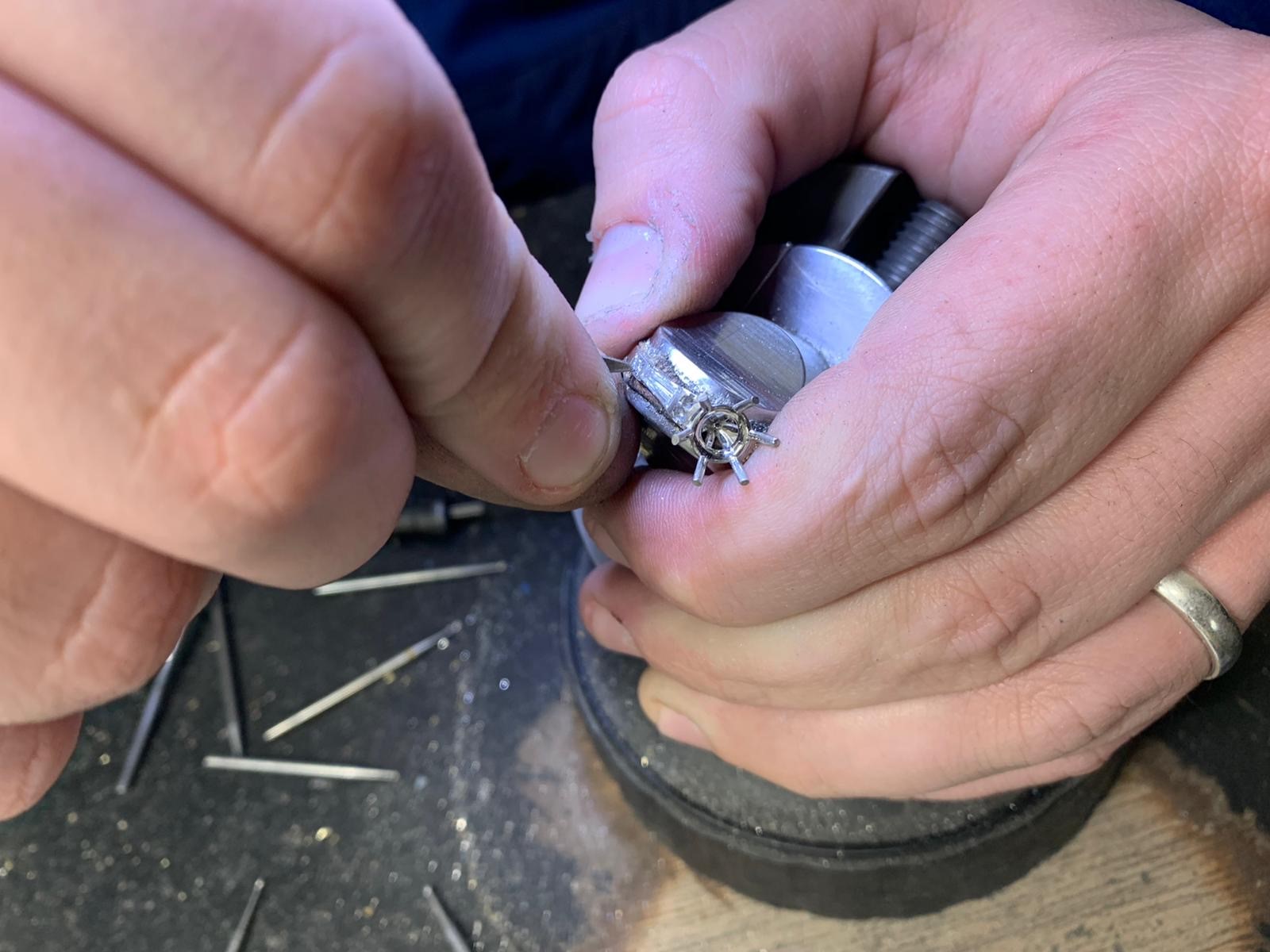 The timeline for completing the ring is between 3-4 weeks.  If you have an urgent requirement to have the ring sooner, we can normally accommodate this for you.  We are flexible and here to help!  Get in touch today.