Engagement ring styles by decade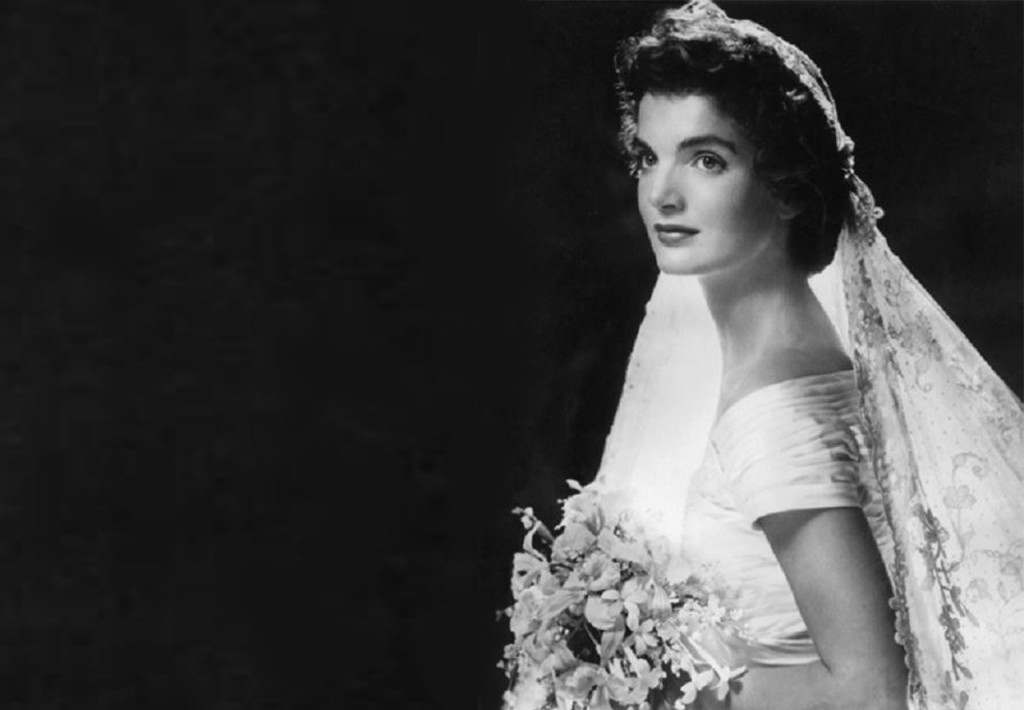 Close your eyes and imagine a classic engagement ring – you'd probably picture a classic solitaire on a simple band. The stereotypical design is so ubiquitous that it's even been immortalised in an emoji symbol. But it hasn't always been this way. Trends in cuts and settings of diamond rings have changed ever so subtly through each passing decade, each era with its own unique charm. Here's a look at fashions through the ages. 
1900s
The Industrial Revolution, rising prosperity and a growing middle class saw engagement rings become a social norm. Edwardian rings were often ornate and inspired by French lace fashions. Stones were frequently set into the band and adorned with filigree details. Yellow gold and platinum were major trends, and some romantic Victorian designs lingered. Prince Albert, very much in love with his wife, Queen Victoria, had presented her with a gold serpent engagement ring set with emeralds and rubies, triggering a trend for snake rings alongside heart, bow and flower motifs. The six-pronged Tiffany setting, lifting the stone up above the band to allow light to sparkle through it, was still relatively new, having been invented in 1886, but was growing in popularity.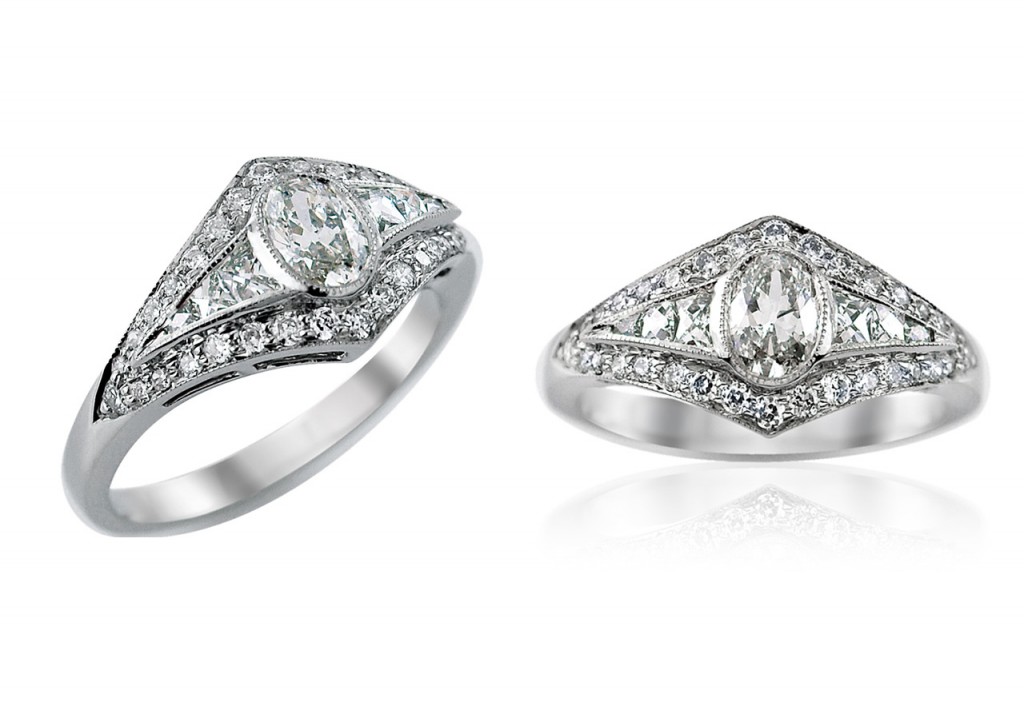 1910s
Gems grew bigger in this era, which corresponded to ornate, but less intricate settings that could support larger stones: these were the days before electric lights and women wanted maximum razzle dazzle from their diamonds under the flickering light of candles. The entwined toi et moi style became popular in this era, too, a sentimental design in which two gems sit side-by-side or close together appealed to couples intending to combine their lives and looking for something symbolised two souls joining together.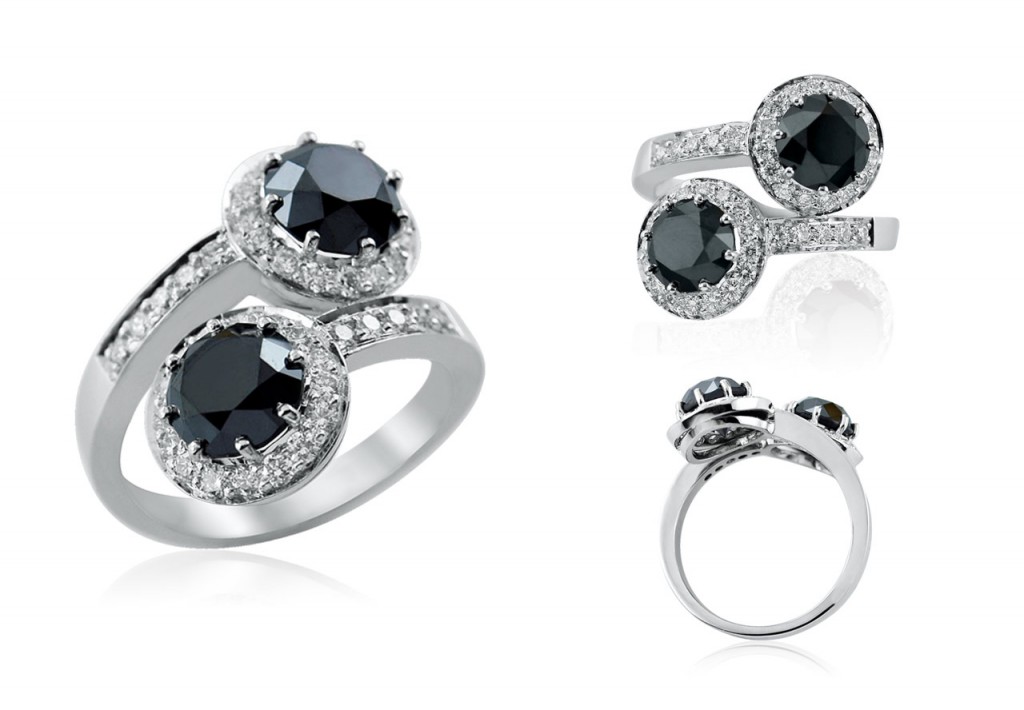 1920s
The Art Deco-era ushered in bold lines and angular geometry in fashion and architecture, and the fashion did not pass jewellery by. This was an era of prohibition and speakeasies, jazz and glitz. The 1920s saw a surge in geometric rings which combined daring, colourful stones with blocky, streamlined designs and shapely patterns.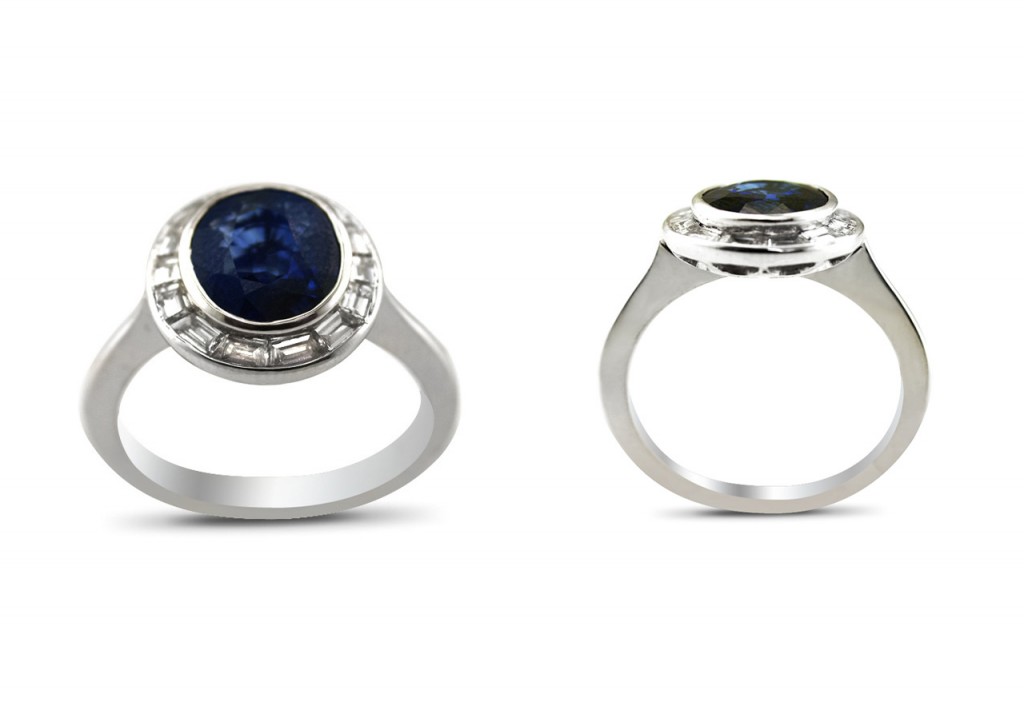 1930s
In the decade between the wars that bore witness to the Great Depression, designs were toned down and softened, with feminine touches and bow motifs growing in popularity. Art Deco was still a design theme, but rounder cuts grew in popularity.
1940s
Belt tightening continued in the post-war era but new technologies (and possibly the Baby Boom) saw synthetic stones become more popular. The angular lines of the Art Deco era fell out of favour, replaced with looser, circular settings, flowers and bows, though filigree faded away. Platinum was scarce, exhausted by the war effort, so gold became the setting of choice.
1950s
Economies had recovered by the 1950s and people were starting to feel flush once more. A renewed interest in luxury items saw the design of diamond rings change substantially. Audrey Hepburn was the first to sport stackable and interlocking rings. Women experimented with new shapes in their centre stone and loved fancy cuts. Large cocktail rings were in vogue. The marquise and teardrop cut were frequently set on solid gold bands. Jackie Kennedy's ring was widely emulated, with a baguette cut diamond and emerald set in an open halo.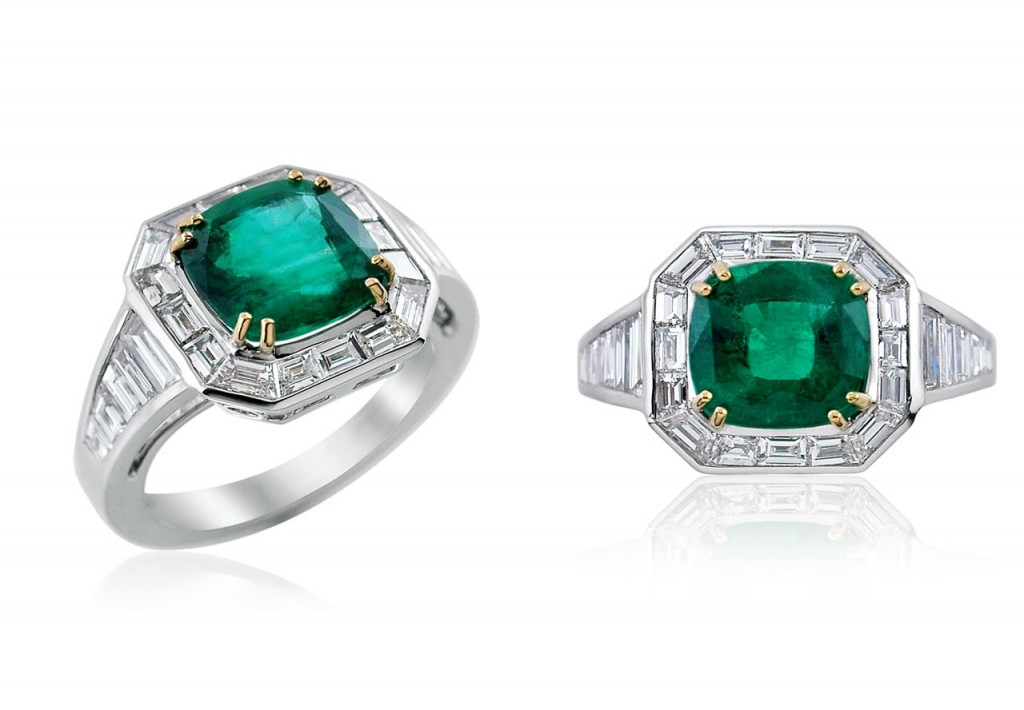 1960s
Art Deco made a return, with women of the 60s gravitating towards angular, geometric styles once again, chiming with the corresponding shake-up in women's fashion, though floral designs remained popular thanks to 'Flower Power'. Elizabeth Taylor set a trend with the showy, 33-carat, Asscher cut diamond ring, presented to her by Richard Burton.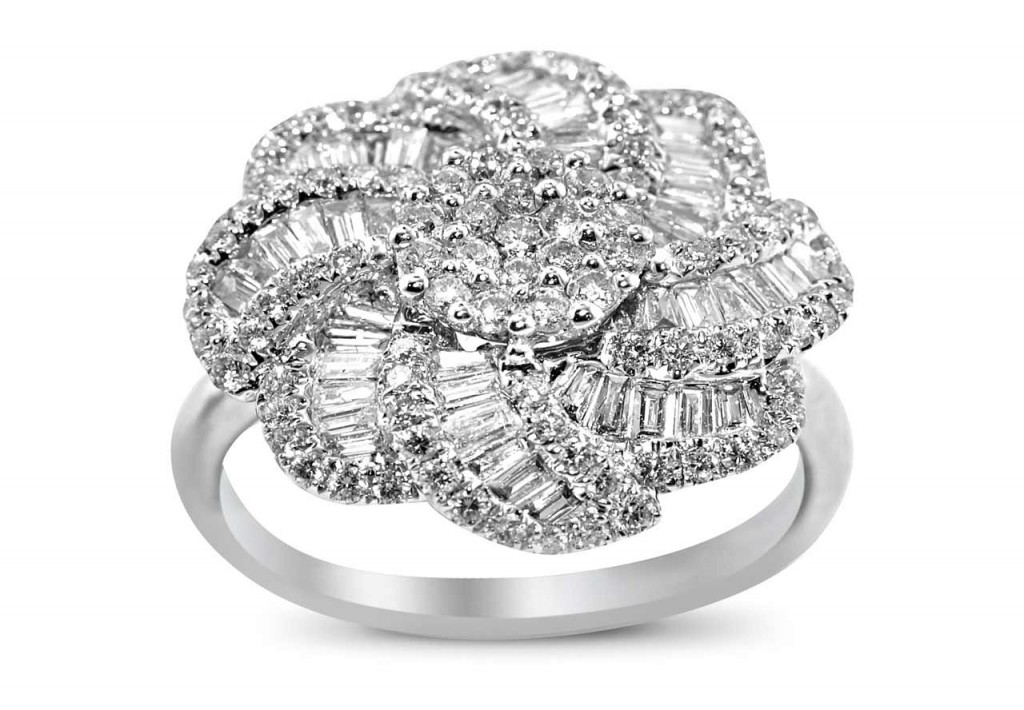 1970s
Linear baguettes grew popular in the 1970s as did rings featuring clusters of diamonds. This was the disco age and yellow gold, chunky designs and sparkle were de rigeur, but it was the introduction of the princess-cut diamond in the late 60s that really defined the era. The new shape, with square face and bevelled sides, provided brilliance without sacrificing as much of the rough stone, becoming one of the most popular cuts.
1980s
The same ring that has caused the most recent shake-up in engagement ring trends first made its appearance on the finger of Lady Diana Spencer in the 1980s. Its floral design has a blue sapphire at the centre, haloed with diamonds. Then, as now, it caused a spike in sales of sapphire engagement rings.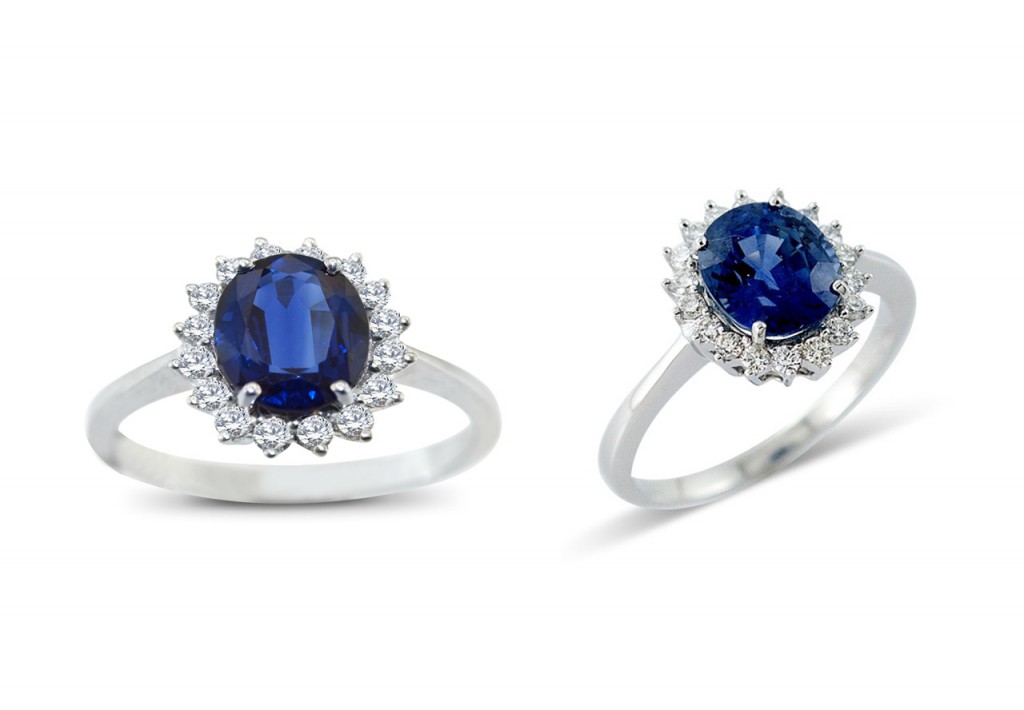 1990s
The round, brilliant-cut solitaire returned to prominence, set in pared-back, simple designs. Size became important – the bigger the better – but set on classic bands, often platinum. Victoria Beckham wore a chic, pear-cut diamond in a marquise setting, encapsulating the decade's style.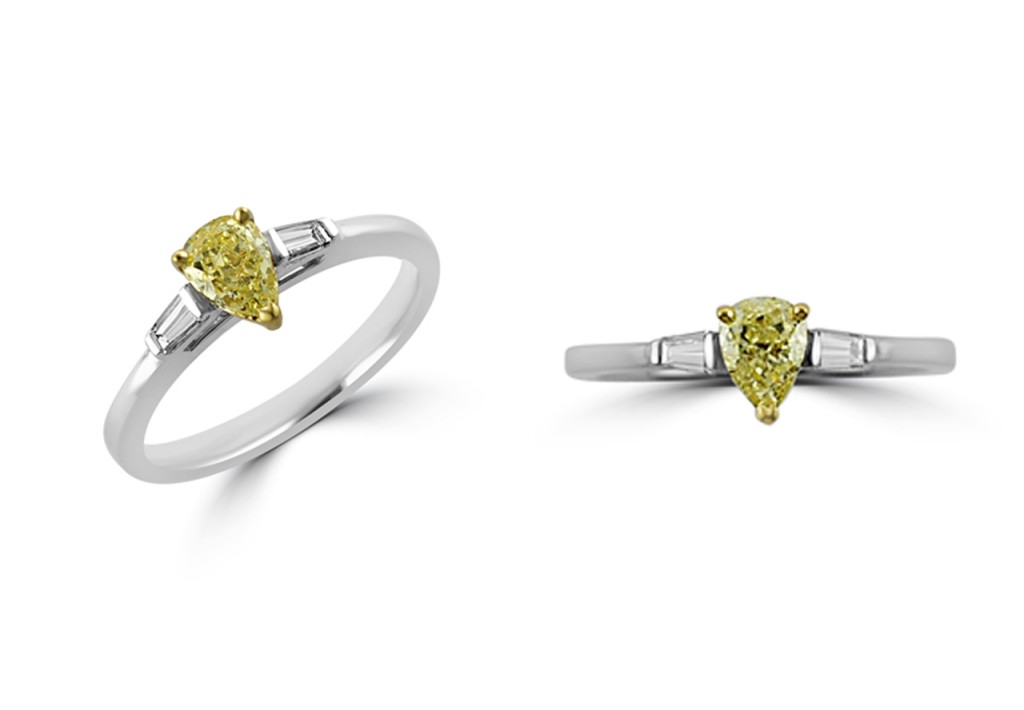 2000s
Rose gold started to make a comeback, along with unique shapes. Lady Gaga triggered a fashion for heart-shaped diamonds with her simple engagement ring and Kate Middleton a frenzy for sapphires, but there has generally been more freedom for brides to choose since the noughties. Vintage rings have been popular, as have coloured stones, and baguette cuts. Awareness of blood diamonds and the impact gem mining can have has seen consumers pay more attention to the ethical background of their stones.