Exchanging Eternity Rings as a Romantic Gift
Eternity rings would make the perfect gift to give for any romantic occasion. Whether you are celebrating a promising relationship that is moving into something more serious or commemorating a holiday, there is an eternity ring that is perfect for the moment.
Eternity rings are said to symbolise the eternal life and love that a couple has and will share together. It is a circle of life that celebrates the past, present, and future so when it is paired with diamonds it quickly becomes the ideal romantic gift for you to present to your wife or girlfriend.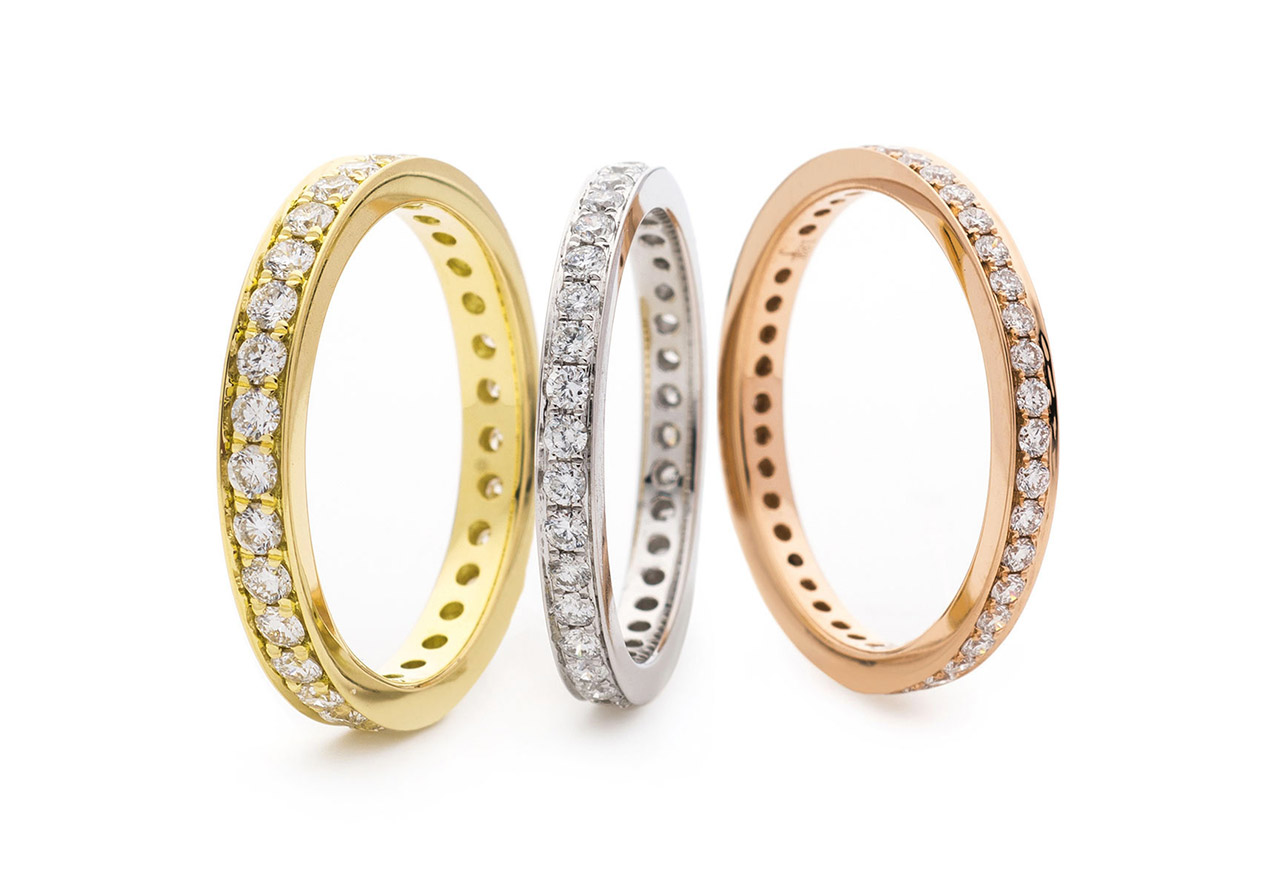 When to do it
There are many ways that you can surprise your sweetheart with an eternity ring, but the more common modern ways have been to celebrate milestones like anniversaries and the birth of a first child.
A full set eternity ring is perfect to add to an existing wedding ring set and they are wonderful to stack together. The sparkle of the matching diamonds will help your wife to remember all the joyful times that you have shared together.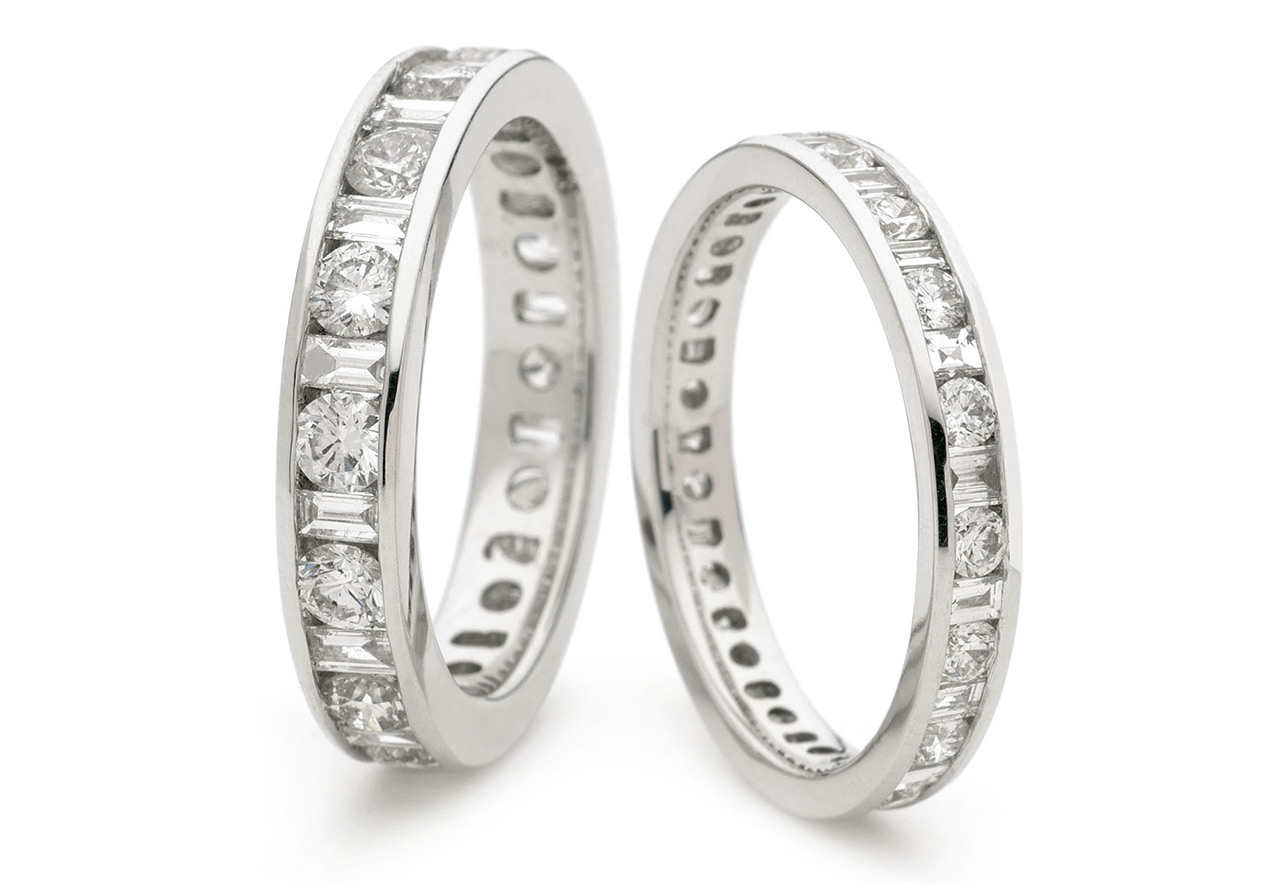 Eternity rings have quickly become a popular choice for couples to celebrate the birth of their first child or a planned adoption. With the eternity ring carrying so many different meanings like the circle of life, celebrating a new life coming into the family is always a joyous occasion. Parents can celebrate by exchanging eternity rings to symbolise the future they will now share together with the new bundle of joy in their life. Children are definitely a treasured gift and what better way to enjoy the gift of life than sharing a romantic gift to remember the occasion even better.
More than just a ring
If you are planning on surprising your girlfriend with an eternity ring, she will really be surprised and delighted that you think that much of your relationship together. She will be able to wear the eternity ring on any finger that she pleases because eternity rings can have so many different meanings for the one who is giving the ring and the one who is receiving the ring. This is a major step in a relationship so everyone will realise that you are more than just dating but you have become exclusive with one another.