It's icy out: diamond jewellery for the festive season
This time of year is full of festivities – and we believe that you should sparkle just as much as the decorations around you. To help, here are some of our favourite icy pieces of jewellery to help you stand out from the office party crowd. From necklaces to earrings, and rings to bracelets, our winter jewellery guide has it all.
Necklaces: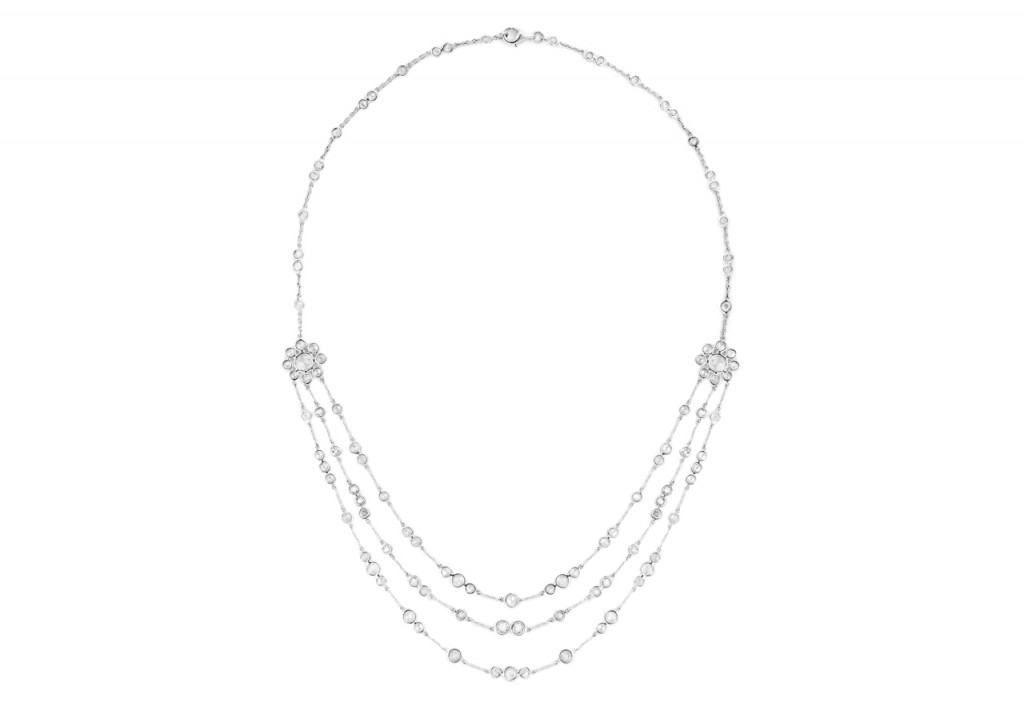 Nothing brings out the natural twinkle in your eye quite like a diamond necklace. To really grab the attention this Christmas you could wear this stunning brilliant diamond spectacle set necklace in 18k white gold. It's both striking and classic and will make you look like you've come straight from Narnia.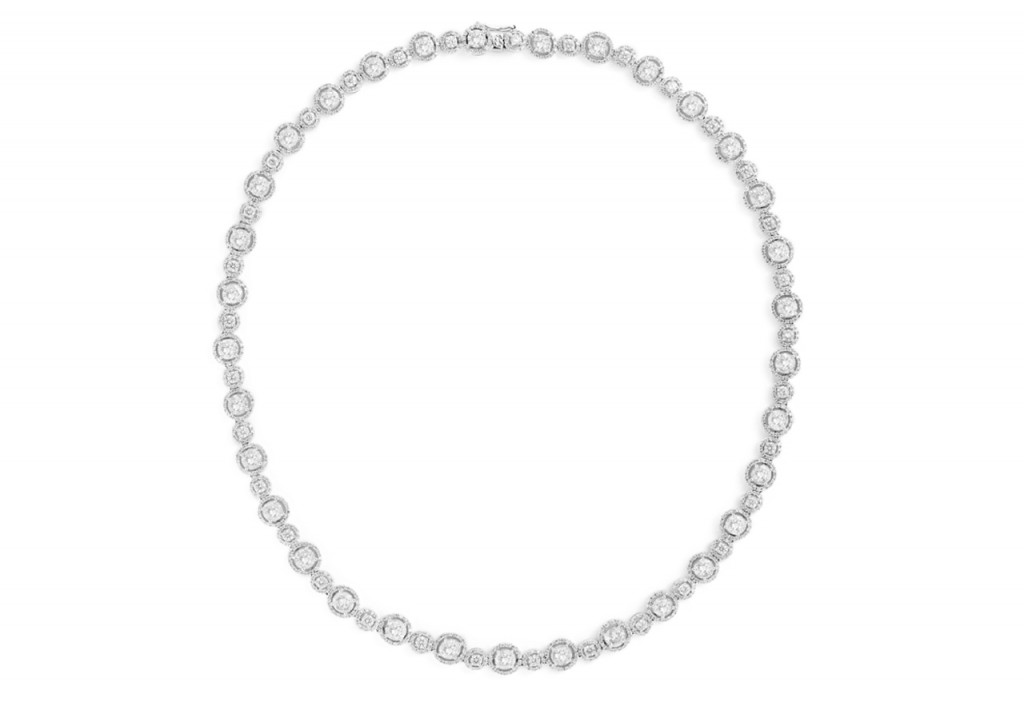 If multiple strands aren't quite your thing but you still want to shine, then why not try this brilliant diamond necklace in 18k white gold featuring a staggering 18 carats? It could be the one extra special item you treat yourself or your loved one to at the end of this year.
Rings: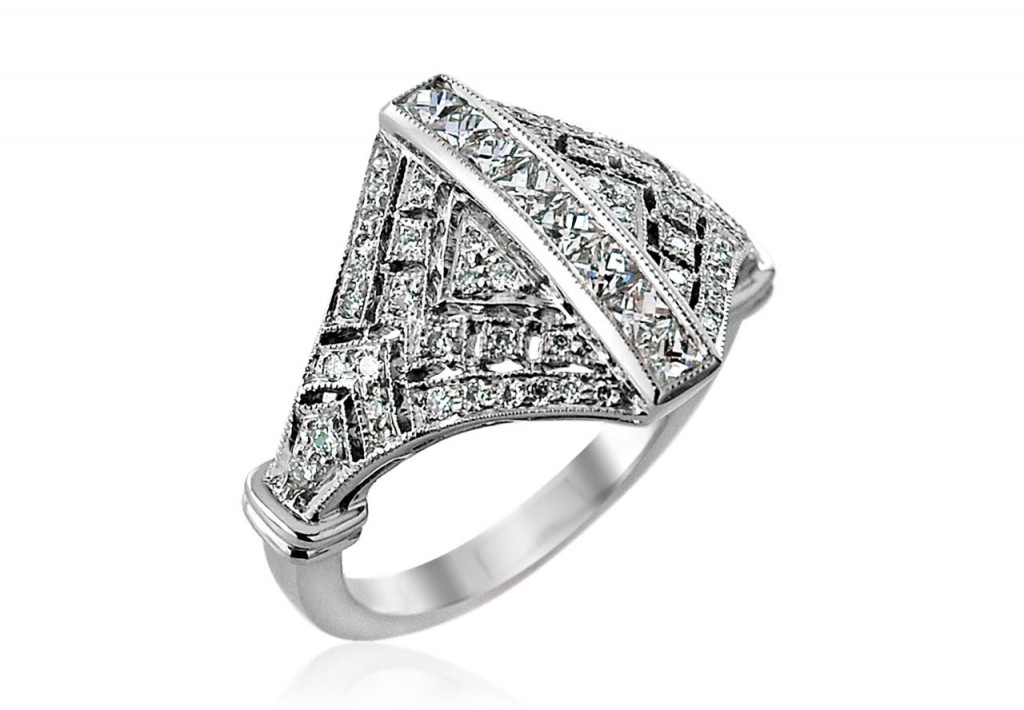 A ring doesn't always have to be for an engagement – sometimes you just need to spoil yourself! Something so small yet so beautiful can be the ideal addition to any festive outfit – like this vintage style French cut channel set diamond ring.
If you like diamonds but prefer something a little more Art Deco – how about this beautiful Lozenge shape Art Deco style ring, centred with an oval Victorian-cut diamond, surrounded by a swirl of Victorian-cut diamonds and mounted in a platinum shank, shown above.
Vintage isn't to everyone's taste, though, so if you're looking for something a little more modern then a double pear-shaped diamond crossover ring with micro set diamonds on a platinum shank could be right up your street.
Earrings:
Depending on your hairstyle, the type of earrings you choose might differ – but nonetheless you want something that makes you feel confident and complements your natural features. If you prefer your glitter a little more understated, then designer diamond earrings in 18k gold could be just right. Sparkly yet discreet they make a great addition to any outfit.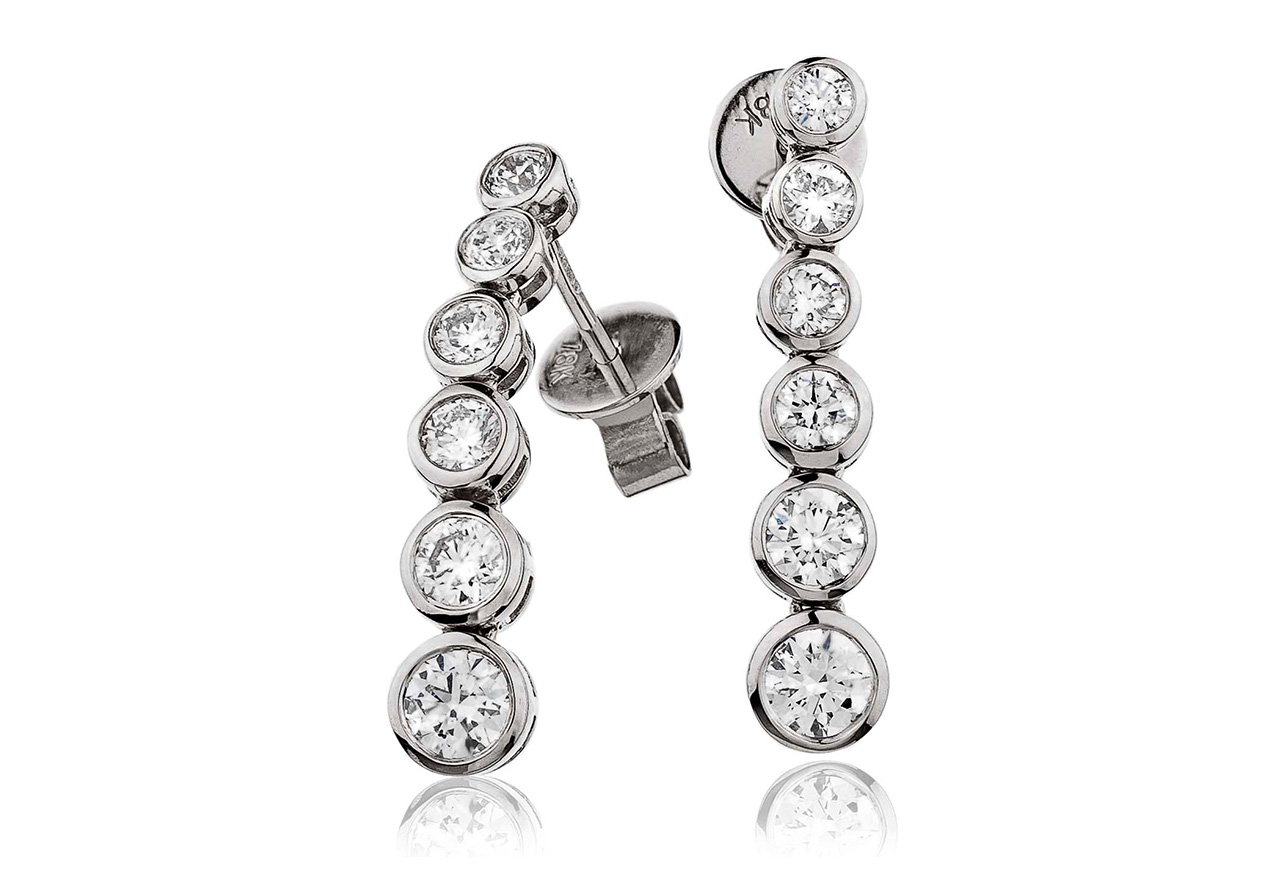 For something a little more extravagant, drop earrings are always a favourite. These six stone drop earrings with diamonds in 18K white gold, above, are sure to light up the room thanks to their three prominent diamonds.
Bracelets: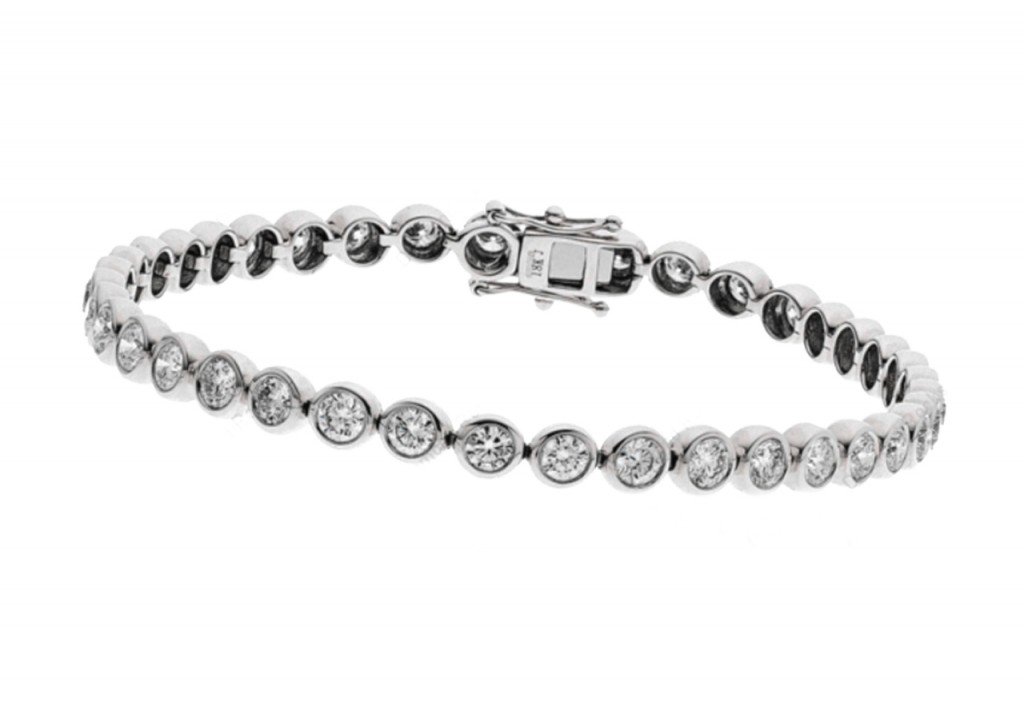 A small diamond bracelet is something that can be worn casually or jazz up that party outfit. We love this diamond bracelet in 9k white gold, above – it's minimalist yet eye-catching. For a more striking style, a baguette cut channel set diamond bracelet in 18k white gold featuring a whopping three carats, is a great alternative to the typical oval shape you get in most diamond bracelets.
It might be cold and dark outside but wearing diamonds this Christmas means you're sure to light up any party. For bespoke jewellery inquiries, please call us on 020 7831 5433.