IGI Certificates
The International Gemological Institute (IGI) was established in 1975 in Antwerp, and now has offices and gemmology schools in some of the biggest cities around the world, employing over 650 personnel. Since its formation, the IGI has fast become one of the largest labs in the world coupled with an excellent reputation in its standards for diamond grading.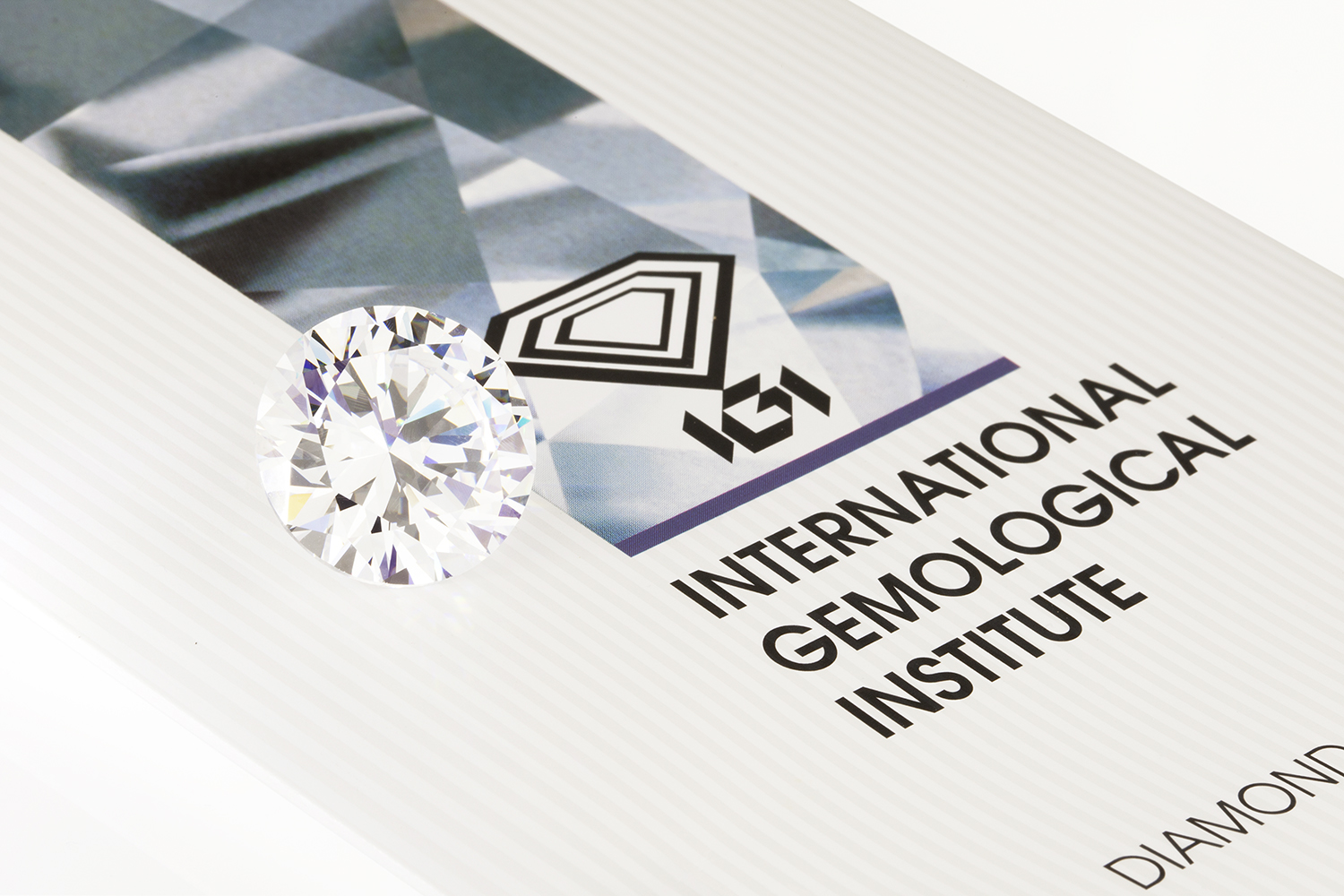 IGI is respected and acknowledged, most commonly for conducting appraisals for diamonds in engagement rings, by most professional jewellery experts around the world and the organisation is one of the largest in the world.  Tt's accuracy in evaluating diamonds is thought to be near to the standards of certain other examining bodies such as the GIA (Gemmological Institute of America) & HRD (Hoge Raad Voor Diamante) and their pricing can be slightly lower for diamonds in comparison (due to the claim that it's the diamond that should hold importance when trading, not the paper), but the IGI claims to be the only body which has been able to meet ISO9000 requirements due to their unique continual re-grading process after a diamond has already been graded.
In contrary to the GIA and HRD, IGI certificates can be more commonly seen with diamonds of all shapes and sizes, regardless of minimum diamond carat, cut, etc. giving traders the benefit of easily acquiring an IGI certificate, with evaluation techniques similar to that the precise & prestigious bodies out there such as the GIA, and allowing them to trade quickly, efficiently & safely. In short, the IGI can be seen as the all-rounder of Diamond Appraisal Bodies.