How to inject some personality into your wedding ring
Who said wedding bands had to be boring? Or that adding a splash of personality to your wedding jewellery is for brides only? Increased equality and a move away from traditional gender roles means that today more men are wearing wedding bands than ever before, a tradition which itself was rarely seen until the 1940s.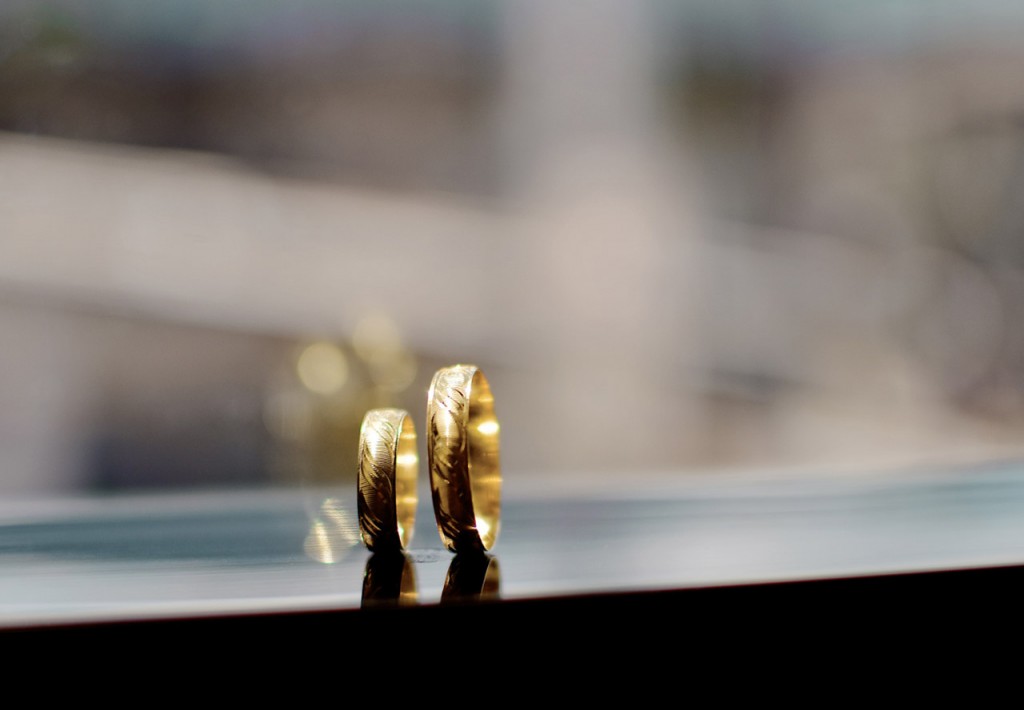 Even mangagement rings – that is, engagement rings for men – are no longer confined to same-sex marriages and are surging in popularity. But that's not the only way in which the men's wedding ring market is expanding. Gone are the days where the only wedding band a groom could choose was a plain and uninspiring yellow gold band. The variety of styles and bespoke customisation options now on offer are endless; mixing and matching metals, adding diamonds, hand inscriptions and even engraved fingerprints are all on the cards. So, we're encouraging you to tear up the stereotypes and create something as individual as you are.
Think practically
Before you get creative, it's important to remember that your wedding band needs to stand the test of time and withstand daily wear and tear. So, the first thing to do is consider your lifestyle – how literally 'hands-on' your day-to-day life is and, therefore, what durability of metal would best suit you. Platinum and titanium, for example, are popular choices due to their strength and durability. White gold is another favourite, however, depending on wear, it can require plating and re-plating to protect it and maintain its brilliant white lustre.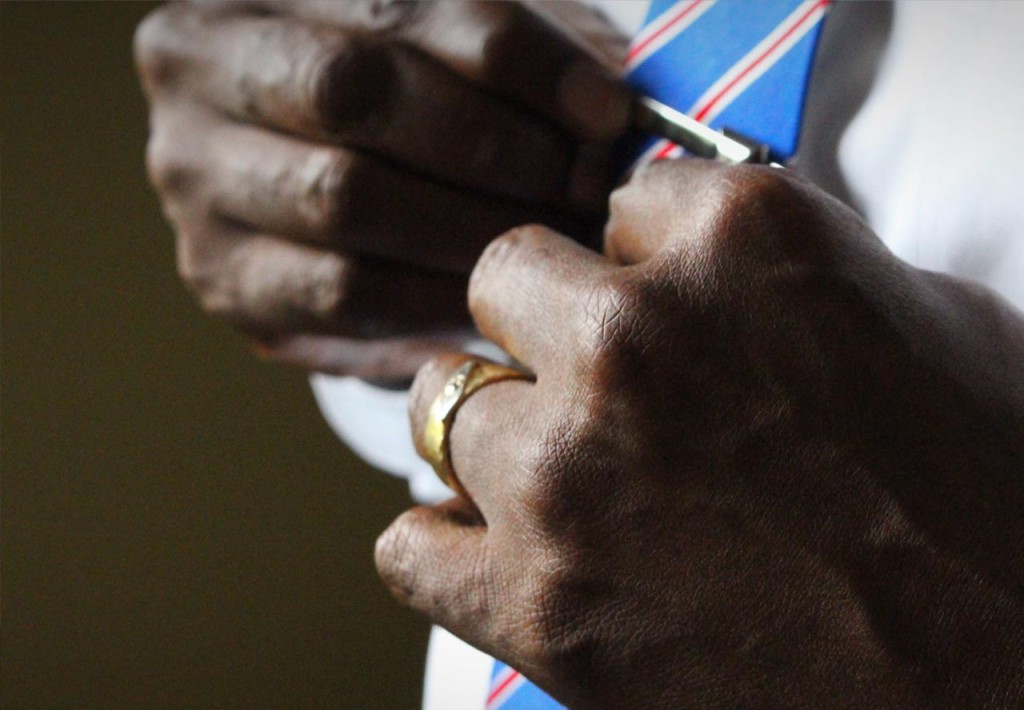 Here's a quick run-down of popular precious metals for engagement rings:
Platinum - heavy, incredibly strong, hypoallergenic, will not fade or change colour.
18ct Yellow Gold – a traditional, popular choice, but 18ct is harder-wearing than 22ct which is not recommended for wedding bands.
18ct White Gold – great backdrop for diamonds and gemstones, rhodium plating may be required in the future.
18ct Rose Gold – a modern alternative which is on the rise.
Our online ring design process allows you to choose the profile of the ring, above are some popular types.
Think 'you'
On an aesthetic level, your wedding band should reflect your style and go well with what you wear. Choose a mixed metal option if you wear other jewellery a lot, or upgrade your ring with the addition of stones if you want to shake things up and stand out from the crowd. If you'd like to add even more sentiment to your wedding ring, why not go for a personalised engraving? You and your partner could decide what to have engraved on each other's ring, or you could both choose the same design, if there's a phrase or a symbol that means something to you both and represents your love for one another.
Time to be individual
Our online ring design process allows you to customise the metal, profile, size, width, gauge and engraving of your ring so that it looks and feels as individual as you are. We also offer 23 different cuts for you to choose from, all named after cities around the world, such as Boston, London, Tokyo and New York. Once we had a client who opted for the Barcelona cut because it was the location of the couple's first getaway together.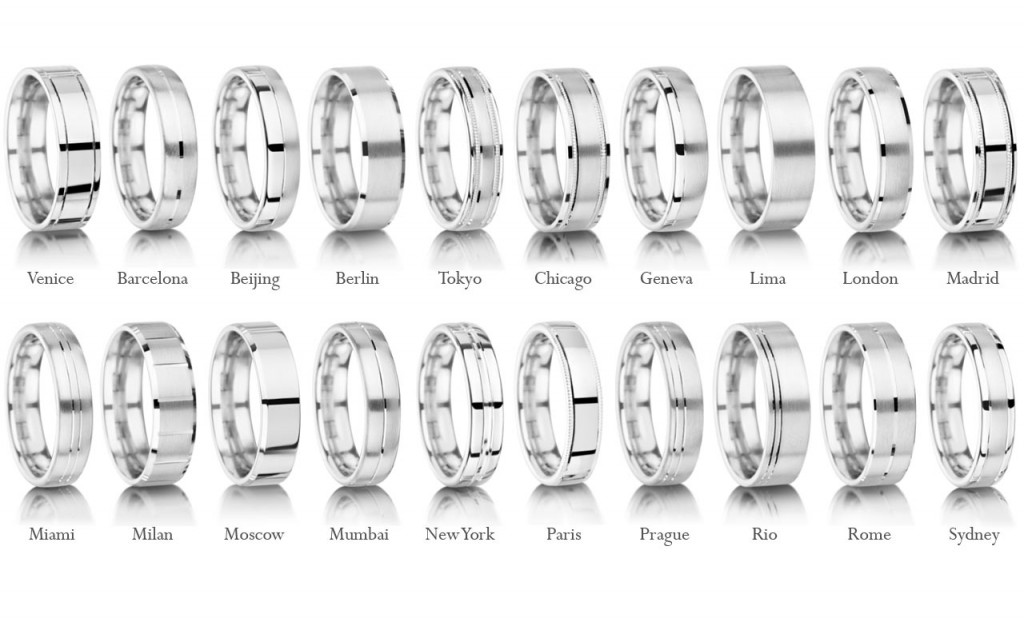 Diamond Rocks offers more than 20 different wedding band cuts and engravings. You're going to be wearing your wedding band for the rest of your life, so it's important to choose a ring that suits your style, reflects your personality and that you feel proud to wear. David Beckham, Ryan Reynolds and Chris Hemsworth are just three male celebrities sporting bold, statement wedding rings that they are proud to show off. Bear in mind, though, that if you're not used to wearing rings, it's important to spend time finding something that you will feel comfortable wearing for years to come.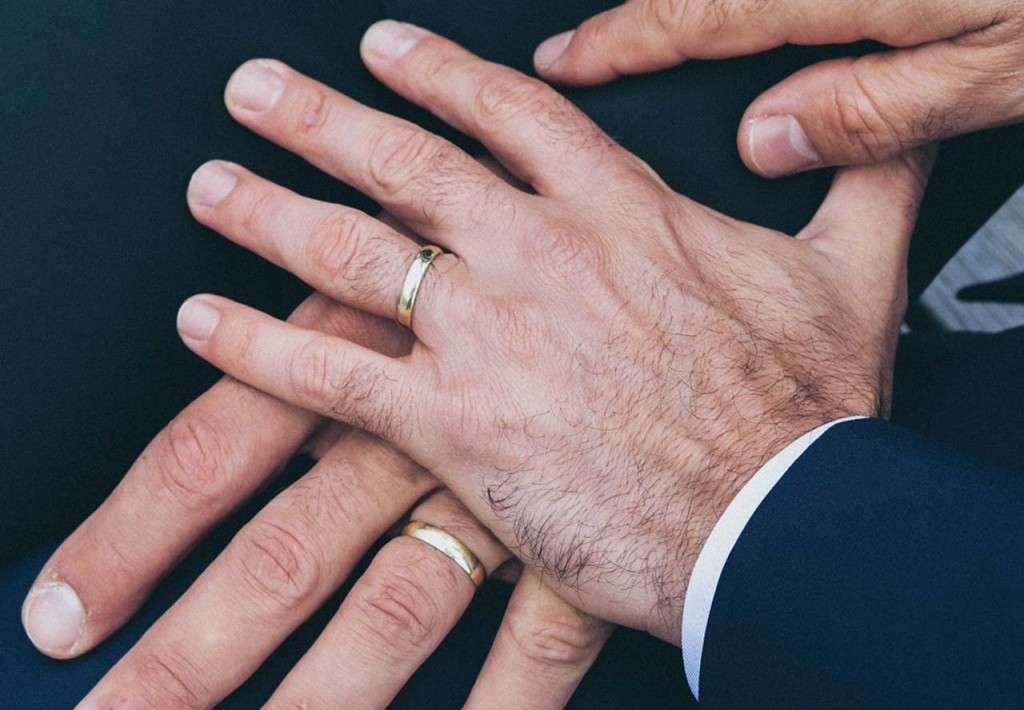 The personal touch
If you really want to get bespoke, then why not try our fingerprinting service? You could get your future spouse's fingerprint engraved on the inside or outside of your wedding band so that their hand is always symbolically in yours. Whatever your style, Diamond Rocks offers a wide range of rings and personalisation services that will help you to create something special and unique that you will be proud to wear for years to come. If you would like to find out more, give us a call on 020 7831 5433.