Is Designing Your Own Diamond Ring a Good Idea?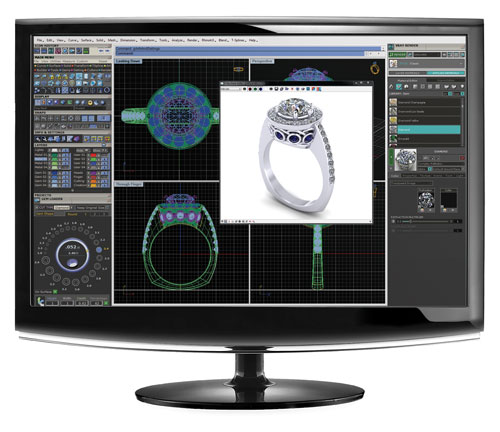 As weddings become ever more clever, engagement parties and proposals grow more unique, the push to have unique diamond ring has grown over the years.
Everyone wants something special, and while diamond are special in themselves, people also want a ring that will stand out. As a result, many are turning to designing their own rings as a way of expressing those unique qualities.
Designing your own ring offers some unique opportunities to have a one of a kind piece. There are of course some considerations to make before deciding whether you wish to design your own ring.
Considerations
The two first things you need to consider are choosing a setting and choosing a diamond.
When choosing the diamond it is important to remember the 4C's; cut, clarity, carat and colour – with cut being the most important. The cut is what gives a diamond the brilliance and sparkle that people have come to love, and for those with smaller budgets, taking advantage of the cut of the stone can give you a quality product that might otherwise be unaffordable.
Diamond Rings as a gift
Diamonds are one of the most sought after gifts by both men and women alike. They are extremely rare because they were formed a billion years in the past, deep within the earth's surface. Looking back into the history of diamonds they have always had a special place in the world we live in. Diamonds can be a great way to express your genuine affection to the person you love.
Designing your ring with loose diamonds
The ability to have something truly one of a kind is a chance many people do not want to pass up. First, you'll need to get an idea of what you are aiming for by looking online. This can show you a variety on combinations that you may not have considered before, as well as how certain pieces may look when set in different metals.
You will also need to consider such things as metal and setting, whether you will want to use prongs, tension or bezel to hold the diamond. Metals range from various shades of gold, to platinum and others. If you are designing a wedding ring, keep in mind you will also have to have matching wedding bands as well. It can be quite difficult to find matching bands later if you are not buying a wedding set.