Mangagement Rings: A Buying Guide
In years since the landmark change in English and Welsh law allowing same-sex couples to get married came into force, more than 15,000 have taken up the opportunity to tie the knot in this traditional way. But, what it's sparked in how we propose is anything but old school. Indeed, in some cases, it seems the matrimonial rule book is being completely rewritten, especially when it comes to jewellery.
One of the biggest developments has been the rise in popularity of mangagement rings, which, as the name suggests, are engagement rings for men. And they're not just favoured by the LGBTQ+ community; many straight couples love the concept, too! Gender roles have changed so much in recent years and many women are choosing to pop the question themselves. Plus, couples now see rings as a way of showing equality  ̶  a symbol of their love and commitment to each other, rather than a one-way physical marker that this woman is now 'off the market'.
It's a trend that's attracting a growing celebrity following, too. When singer Ed Sheeran got engaged to his fiancée, Cherry Seaborn, last year, the couple both chose to wear rings. Whatever your love story, there really are no rules when it comes to choosing a mangagement ring.
From the choice of metal, stone and setting to going really bespoke with personalised engravings and even fingerprints, the possibilities are endless. To help you choose, here are a few of our favourite mangagement rings.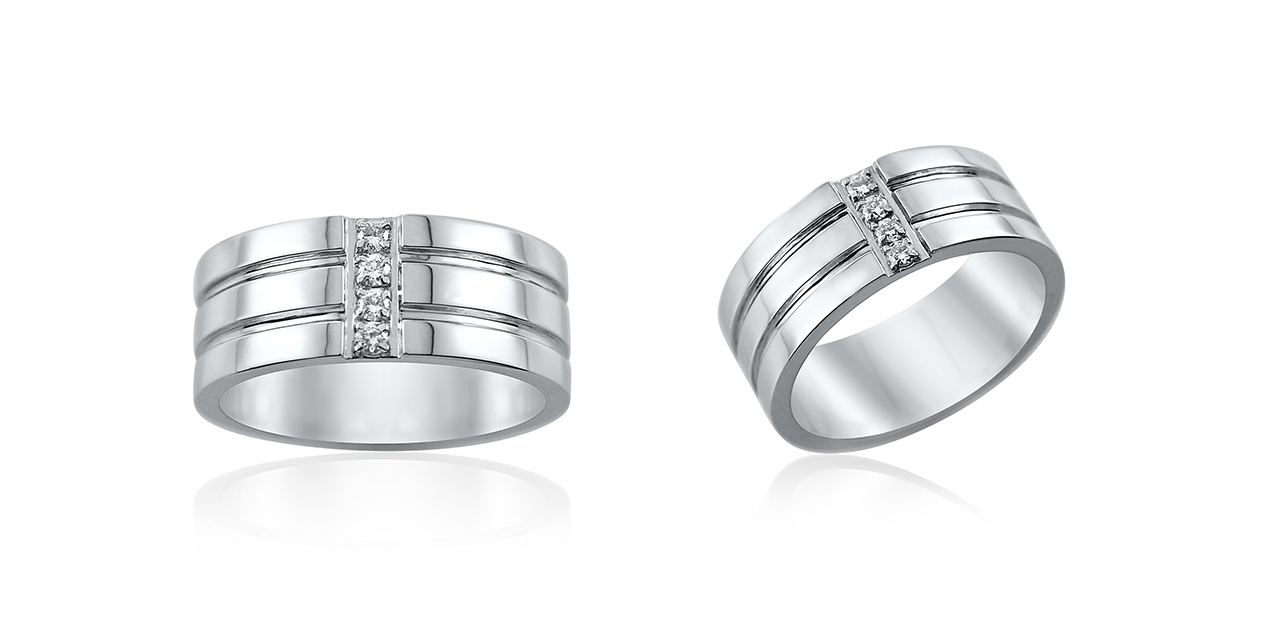 A wider band is a popular choice for mangagement rings, such as this striking four-stone band in platinum, featuring a column of brilliant-cut diamonds and a masculine design with sharp angles.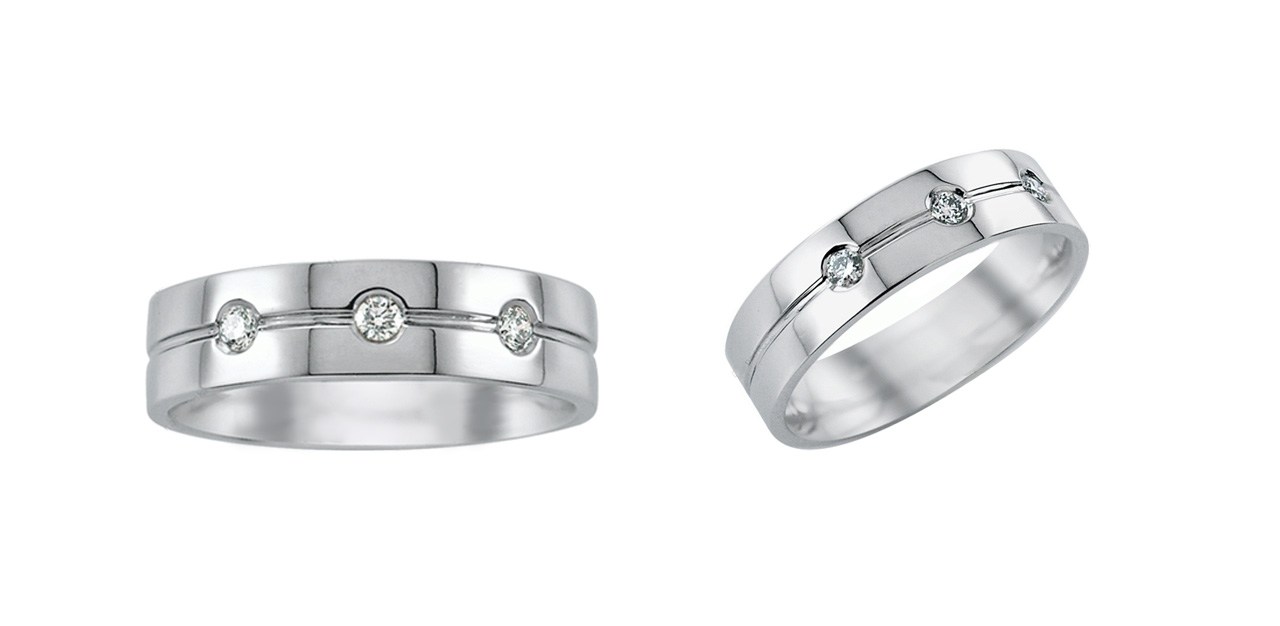 While, for those who prefer a more classic band width, this three-stone ring in platinum showcases the diamonds in a traditional horizontal design. It's sleek and understated.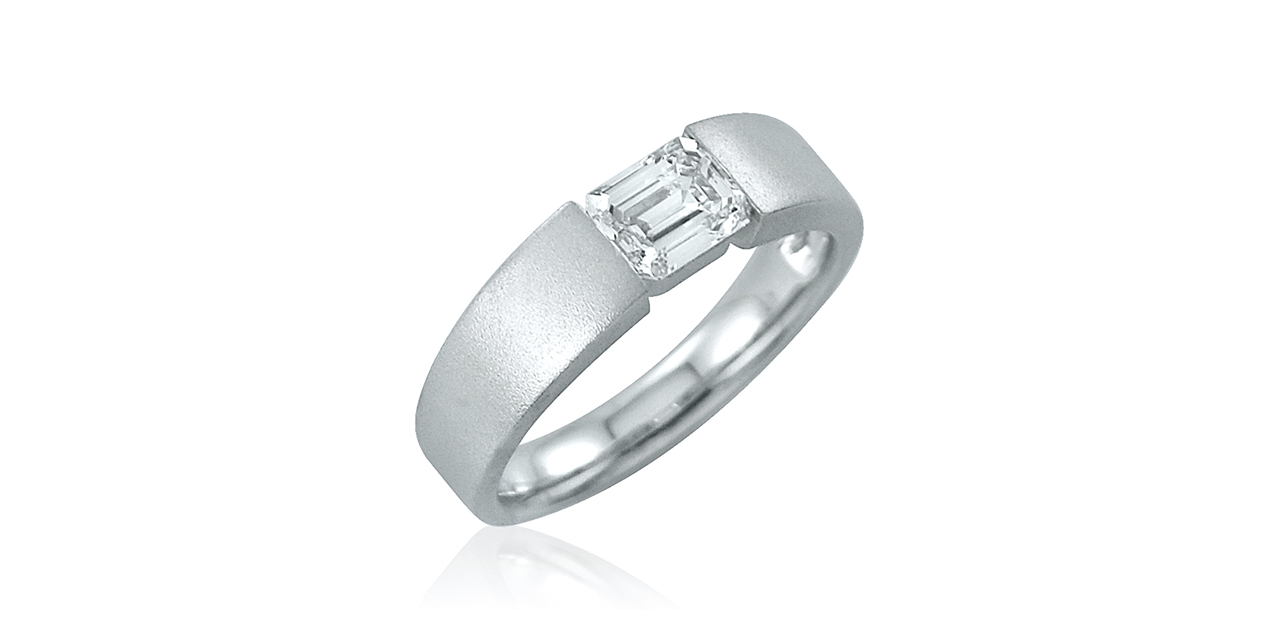 If you want your bling a bit more bold, this emerald-cut diamond gents ring in 18ct white gold could be just what you're looking for. The metal's matte finish also separates it from the crowd - the perfect combo of luxury and industrial design.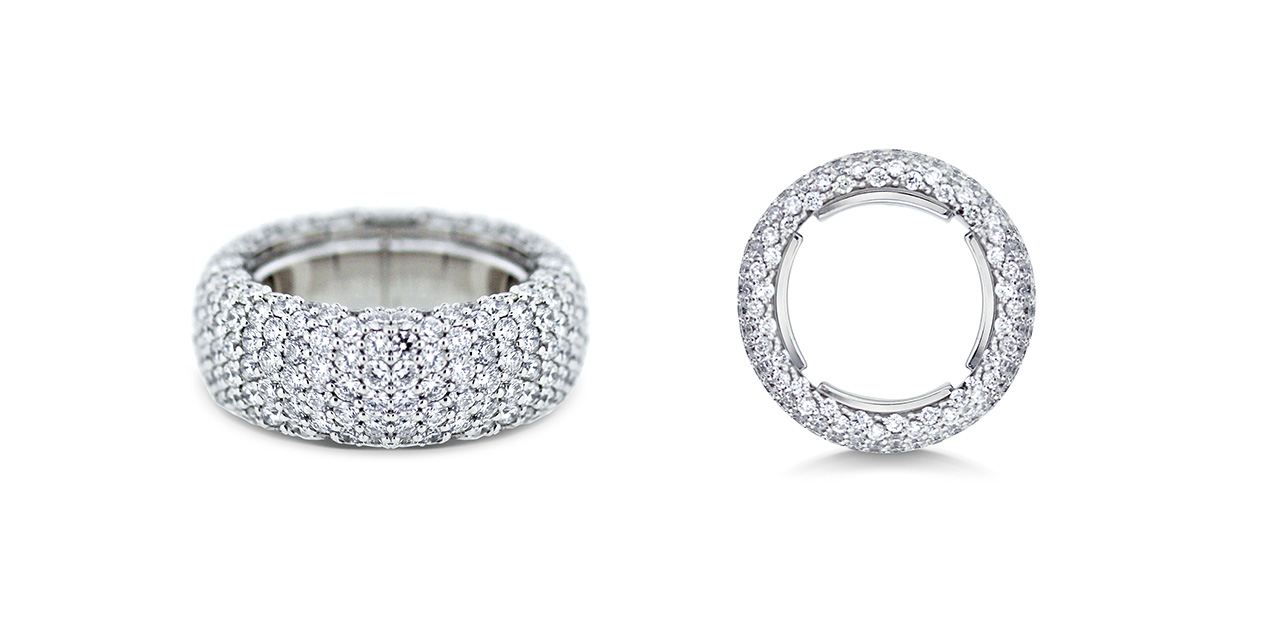 And, if your man isn't afraid to go all-out flashy, check out this diamond full-eternity multi-size spring ring, set in 18K white gold and featuring more than four carats of brilliant-cut stones.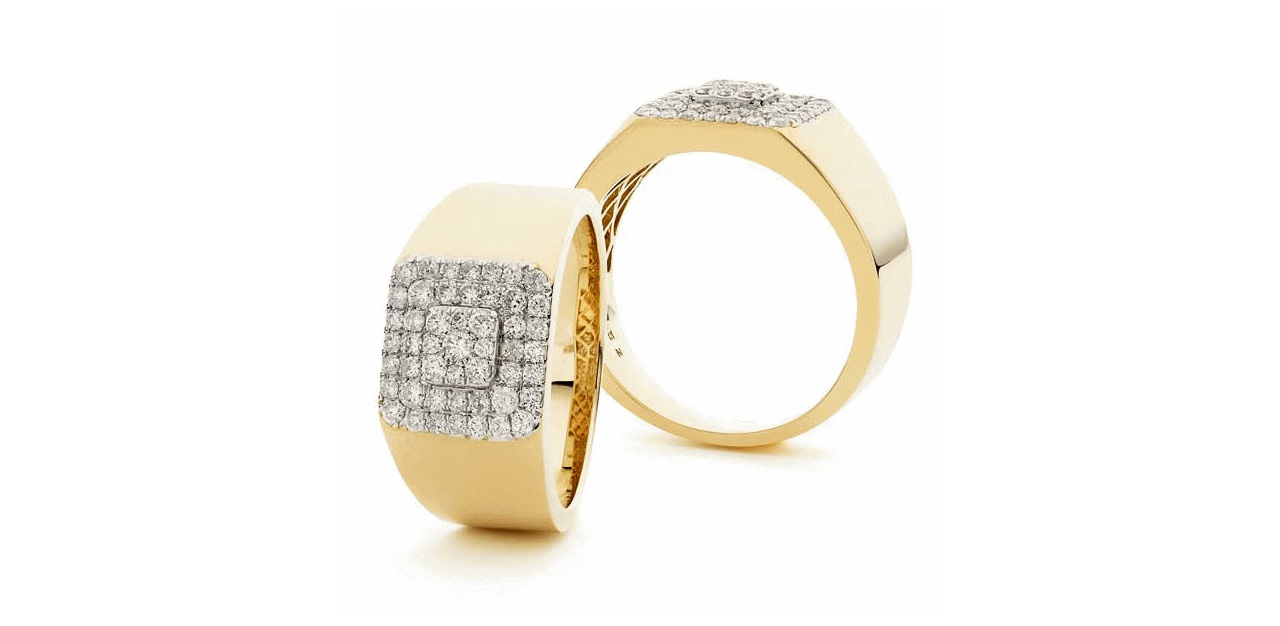 Alternatively, this diamond double layer men's ring in 9K yellow gold really packs a style statement. After all, why should the girls get all the glitz?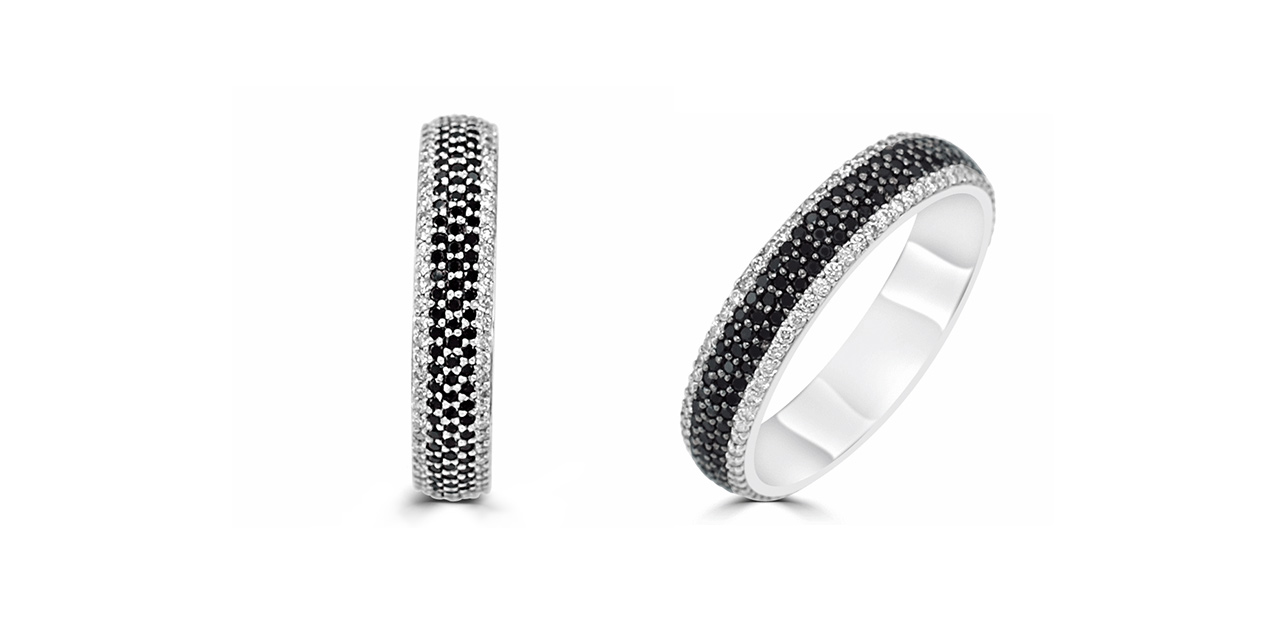 Black diamonds lend themselves extremely well to men's jewellery and this black and white diamond full eternity ring in 18ct white gold makes the perfect mangagement ring. Featuring three rows of black stones flanked by white diamonds top and bottom, the design is subtle yet elegant.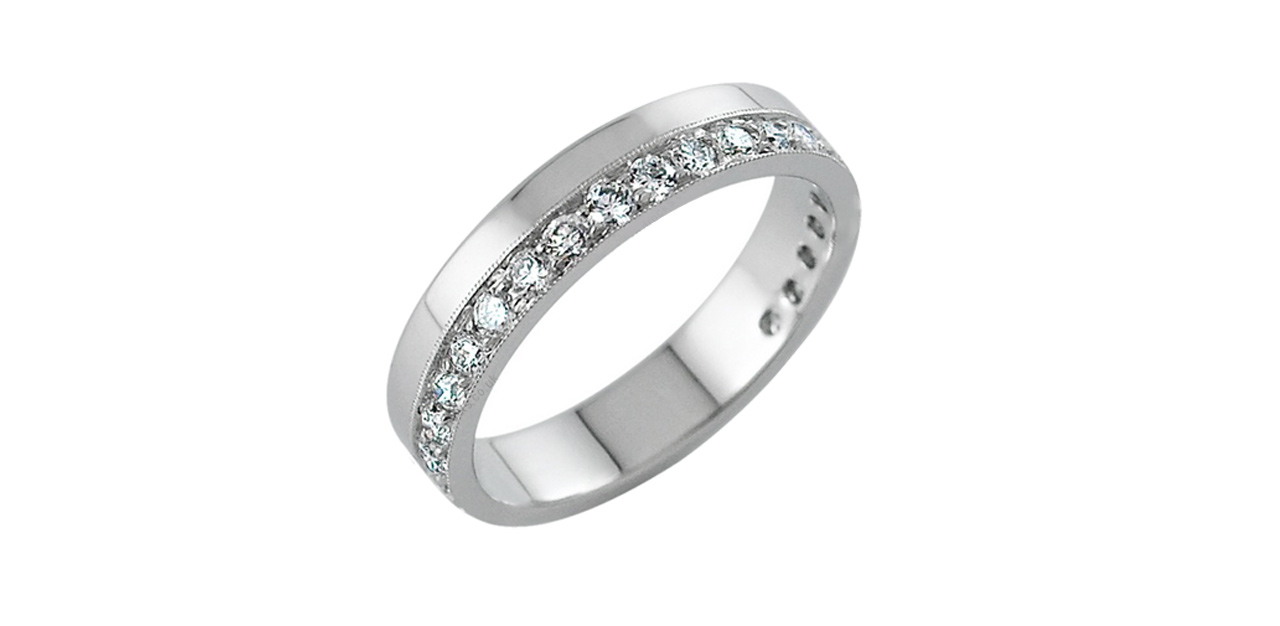 For a ring that truly symbolises your unending love for him, you can't go wrong with this pavé-set diamond half eternity ring in platinum. The sharp millgrain edge offsets the row of sparkling diamonds to create an unmistakably masculine feel.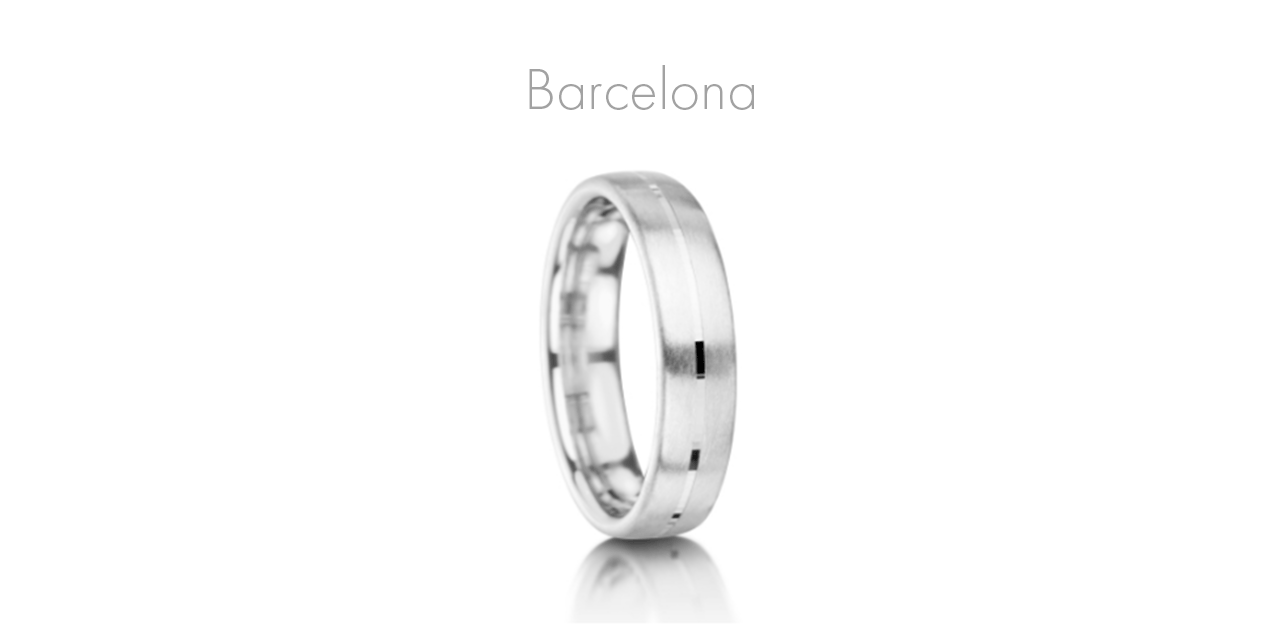 Many grooms choose to swap their mangagement ring onto their right hand for the big day, rather than wear two together. So, while it's important to find a wedding band that complements his engagement ring, it doesn't have to match exactly. At Diamond Rocks, we offer a fully bespoke ring design process which allows you to customise the metal, profile, size, width, gauge and engraving of your ring, so you're guaranteed to find the perfect one for you and your partner.
Choose from our 23 different cuts, all named after cities around the world. If the French capital is your romantic destination, why not choose the Paris cut and have a personalised message engraved inside? Honeymooning in the Big Apple? The New York cut will give your rings extra sentimental value.