On Which Finger do you Wear an Eternity Ring?
The history of eternity rings dates back over 4000 years. The true beauty of eternity rings is how they often symbolise eternal love for many couples that exchange these stunning jewellery pieces.
One of the more common features that you will find in all eternity rings is that they are set with stones that are similar to those of a wedding ring, and the stones are usually diamonds.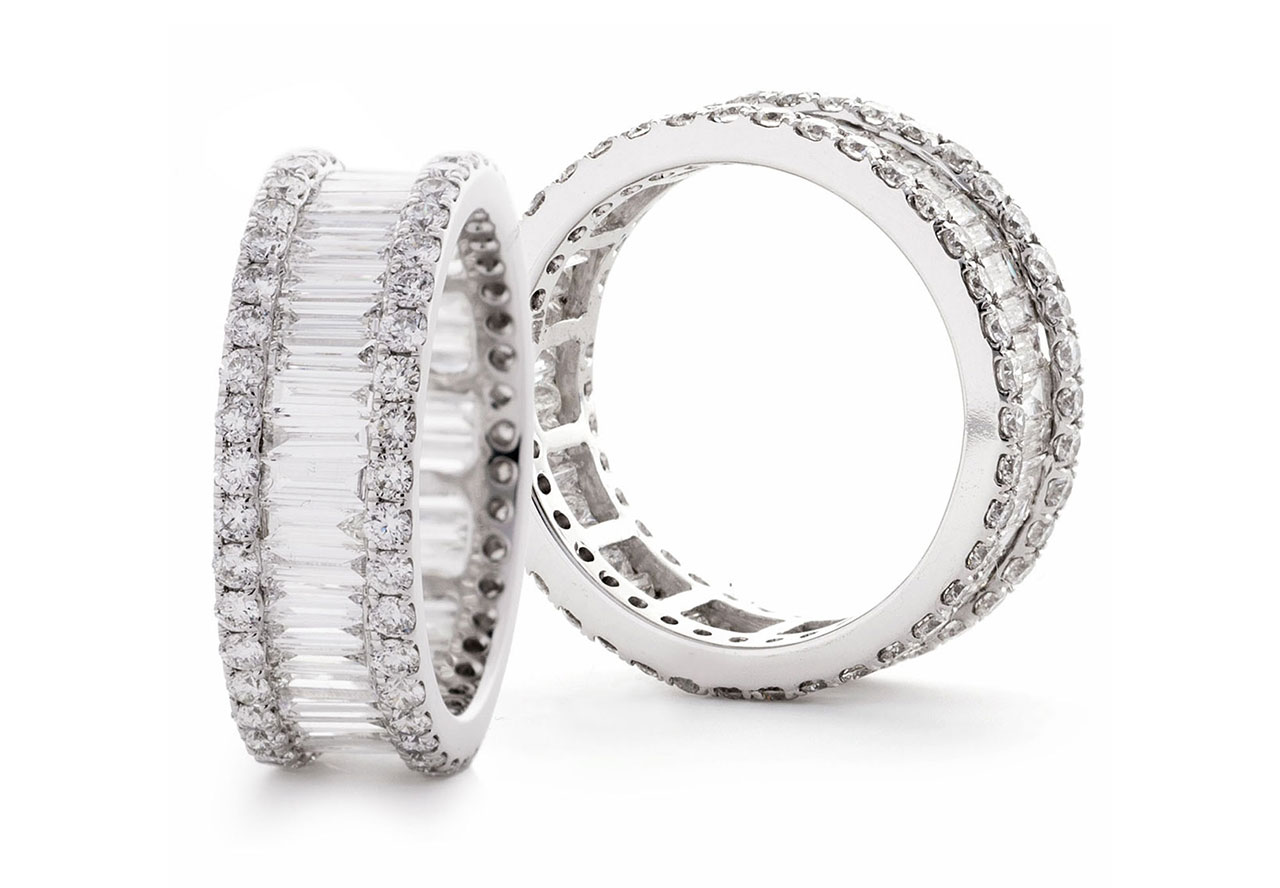 You have two different types of eternity rings to choose from once you have decided to purchase an eternity ring. There is a full eternity ring where the stones are set all around the ring; the other option is a half eternity ring where the stones are set partially around the ring so they are only visible at the top of the band. One thing that sets apart wedding rings from eternity rings when talking about half eternity rings is that the top is raised.
The most popular time to give the gift of an eternity ring to someone is usually for an anniversary. No matter what year mark is being celebrated, eternity rings are always perfect ways to celebrate a momentous milestone like an anniversary.
Since many women see an eternity ring as symbolising the continuing love that a man has for his wife, you can see why eternity rings are always sought-after by women of all ages.
Eternity rings have always been a display of continued health, wealth, and happiness that couples want to share together for decades to come.
Many questions arise when couples are talking about exchanging eternity rings. One of those questions may be on which finger is an eternity ring worn. Many will say that eternity rings evolved from wedding rings and are therefore worn on the ring finger. This is normally the third finger of the left hand. The truth of the matter, however, is that it can be worn on any finger you want.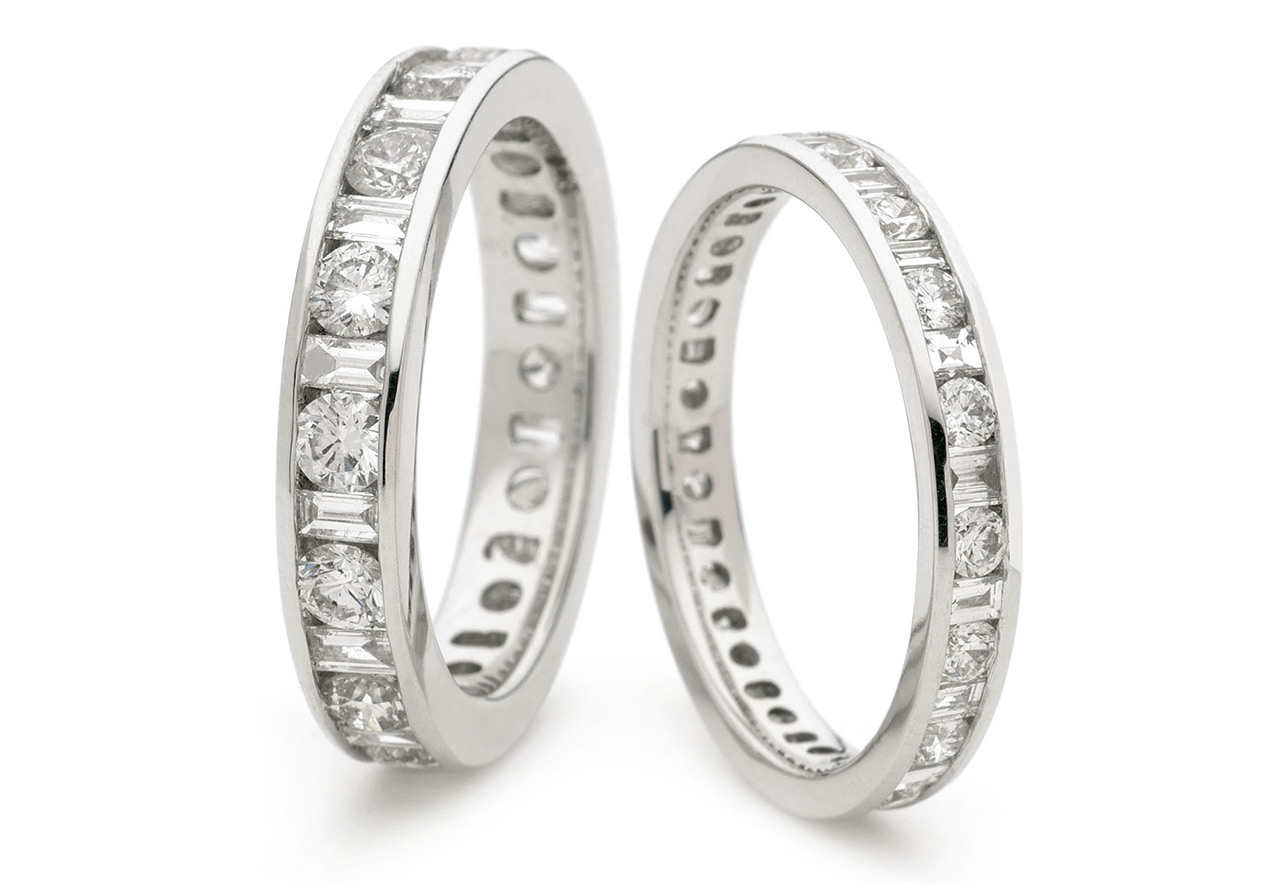 A lot of women decide to wear their new eternity ring alongside their engagement ring and wedding band if they have a set that matches. You want to make sure that you are comfortable with wearing the jewellery and that it doesn't overpower the other pieces of jewellery you are wearing.
Another popular choice for many women is to wear their eternity ring with only their engagement ring leaving behind their wedding band in a safe location at their home. This is because usually the eternity ring band is the most expensive and carefully thought out piece of jewellery that many women own.