Other Stones used in Eternity Rings
Eternity rings have recently seen an increase in popularity because of their stunning appearance and romantic symbolic meaning. Diamonds are the most common stones set in eternity rings. However, you will find that many people are opting for alternative stones these days.
There are many choices to choose from depending on personal preference of colour and style making it more exciting than ever when picking out the perfect eternity ring to share with your loved ones. There are so many precious stones that can take the place of diamonds.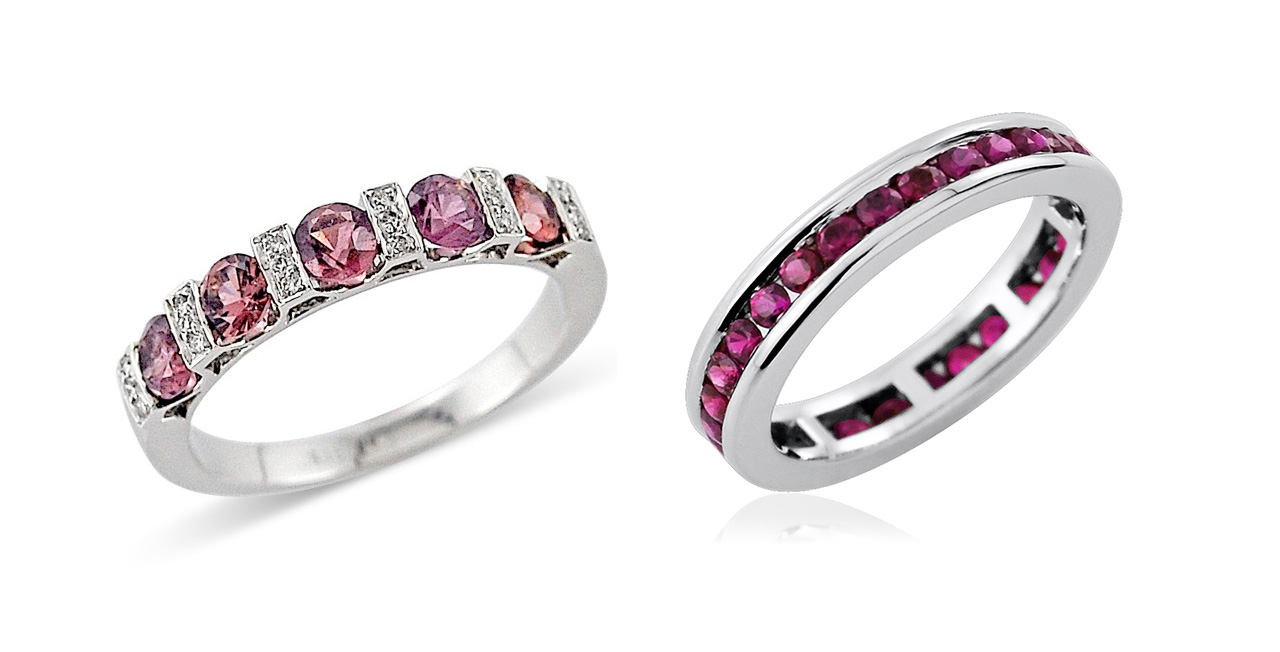 Rubies
First thing that will come to many peoples mind when choosing stones other than diamonds for their perfect eternity ring will be rubies. Rubies are absolutely stunning and have long been worn by many powerful Kings and Queens for centuries. They are precious and alluring stones that have been revered throughout the years with an intense red colour that is not to dark or too light. That is what makes them one of the favored precious stones to use when jewelers are setting the stones in their eternity rings. You will be able to place either square or round cut rubies to make exceptionally stunning full and half eternity rings.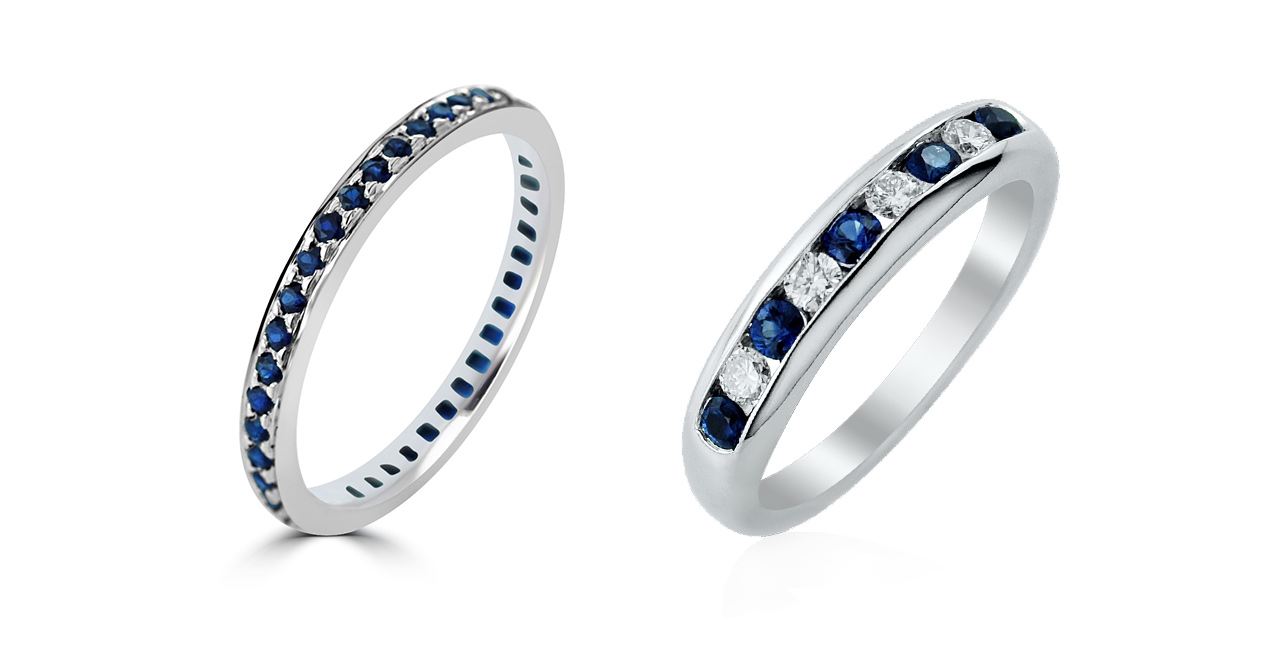 Sapphires
The next choice of precious stones available that makes breathtaking eternity rings are sapphires. Sapphires are said to speak of undying loyalty and never-ending devotion which makes it the ideal choice to match these stones up with an eternity ring. They are the second hardest stones, diamonds being the hardest.
Sapphires are said to be a symbol of faithfulness.
There are many different colours of sapphires, however, the most preferred choice is a deep, dark blue. Other colours that sapphires are available in which are a great choice for eternity rings are plum purple, pink, orange, yellow, and green. All this variety will make picking out the perfect colour for your eternity ring fun and adventurous.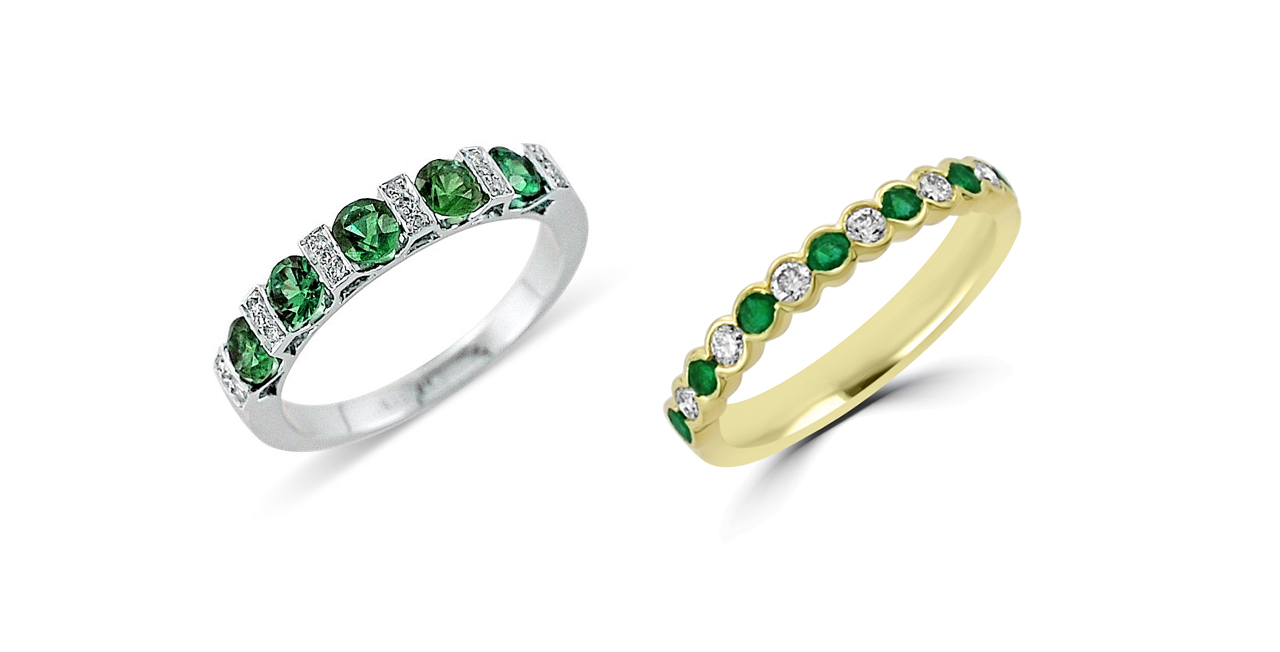 Emeralds
Another really popular precious stone choice for eternity rings is the brilliant emerald. Emeralds add a special and unique twist to eternity rings that shows off both the spectacular beauty of the eternity ring and that of the stones. Emeralds have a unique way of symbolizing eternal love and give an added sense of meaning to the ring.