The rise of rose gold engagement rings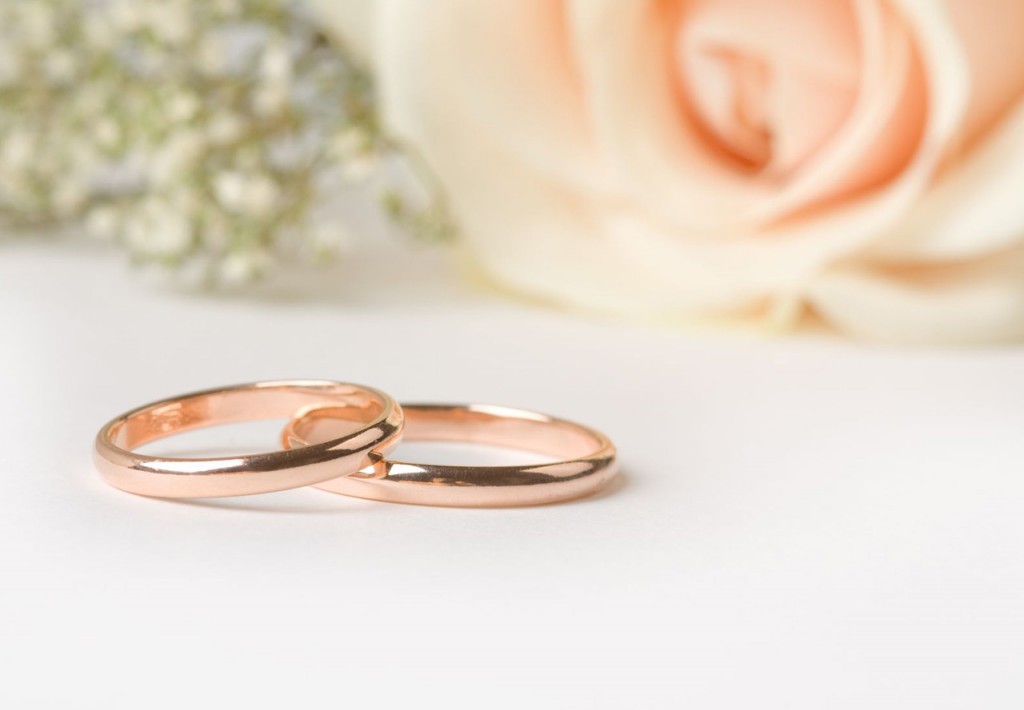 Rose gold has become increasingly popular for engagement rings in recent years, with younger generations enticed by its warm, feminine and alternative appearance. In fact, it's so popular that earlier this year, a rose gold ring became the most pinned engagement ring on Pinterest.
With 103,900 pins, the ring has overtaken the 18-carat white gold engagement ring that claimed the top spot in 2016. That isn't to say that traditional white and yellow gold jewellery is losing popularity, just that there is a new kid on the block that is making waves on the wedding jewellery scene.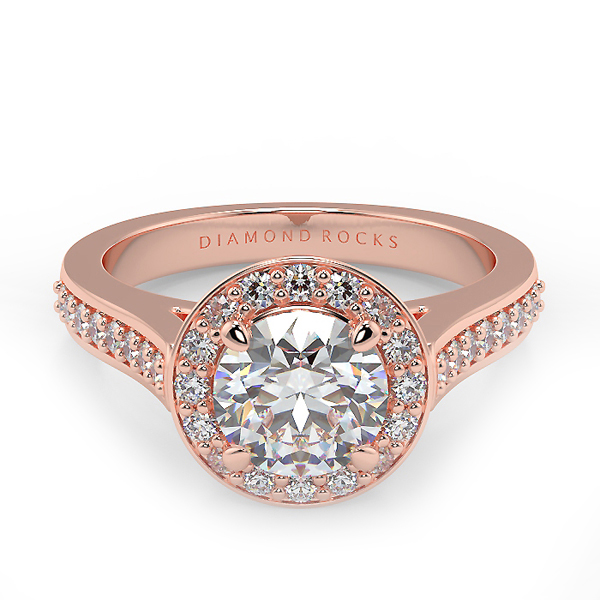 What exactly is rose gold?
Rose gold, as the name suggests, is a gold alloy with a pink hue. It is made from a combination of gold and copper, and the colour varies depending on the ratio of the components. The higher the carat, the purer the rose gold and the softer the pink hue, since the ratio of gold to copper is higher. Therefore, an 18-karat rose gold ring will be paler in colour than a 9-karat rose gold ring, which may have a deeper red tone.
Each are beautiful in their own right; choosing your precious metal all comes down to personal preference and taste. Dusky pink is certainly the most popular and classic example of rose gold, and has been seen recently on a lot of ring fingers that belong to fashion designers and celebrities alike. Lauren Conrad and Blake Lively, for example, are both proud owners of a rose gold engagement ring.
It is worth noting that 18-karat rose gold will sometimes contain silver or palladium in addition to gold and copper, while 9-karat rose gold may contain silver or zinc. Keep this in mind if you have allergies to any of these metals, and feel free to ask our dedicated sales team if you have any questions.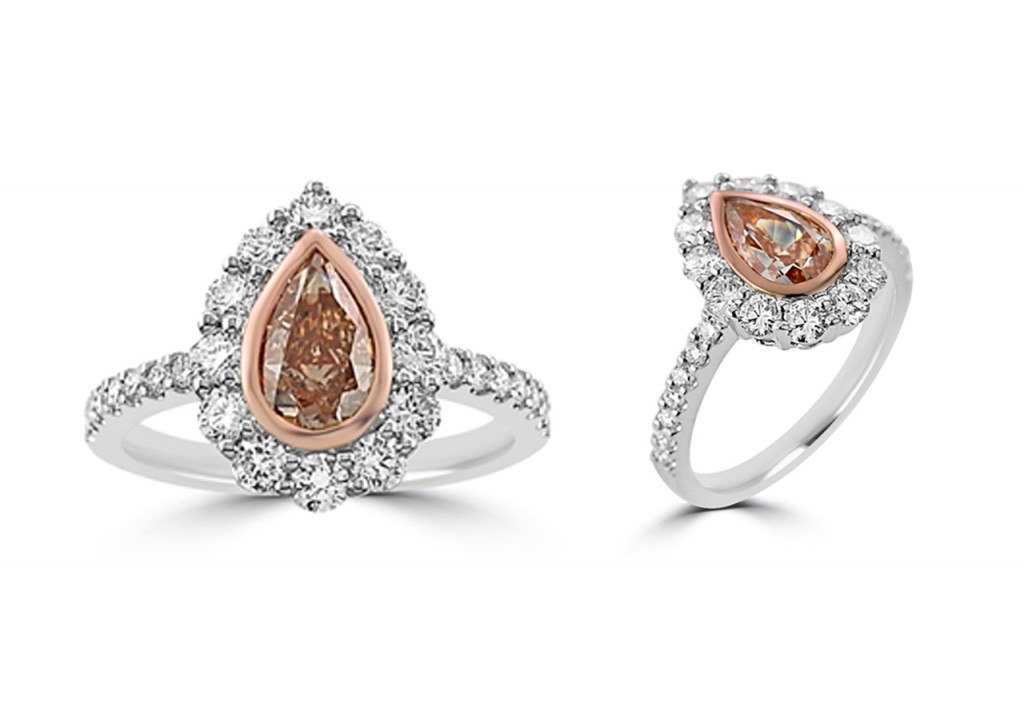 History of rose gold
This isn't the first time rose gold has had a shining moment. It was a popular choice among royalty in Imperial Russia in the 1800s, and was originally known as 'Russian Gold'. It later gained popularity in the lavish 1920s, when Cartier brought rose gold jewellery into the spotlight on a global scale. The stylish women of the decade dressed extravagantly, lived excessively and appreciated the class and femininity that the pink-tinted jewellery added to their outfits.
The recent popularity of rose gold
Today, rose gold is having a renaissance, but why? The growing popularity of rose gold engagement rings reflects a change in taste, with consumers looking for a unique and stylish alternative to classic yellow gold engagement rings. At the same time, it shows that timelessness, elegance and luxury are still of the utmost importance to romantics. Pink is the colour most associated with romance, so it's easy to understand why rose gold is such a popular choice for engagement rings. It's warmth and femininity integrate beautifully with both classic and modern designs, plus it has a vintage appeal that is very popular right now.
Importantly, rose gold is versatile and can be worn alongside both silver and yellow gold jewellery. Versatility is always worth considering when it comes to choosing a ring that your partner is going to be wearing for the rest of their lives. If you're planning on popping the question anytime soon, why not go for a modern ring with a timeless look? View our selection of fine rose gold jewellery.