Romantic Rose Gold Diamond Jewellery Edit
If you want your loved one to be tickled pink by pink gold, check out our selection of stunning rose gold jewellery. Not only does its warm hue perfectly symbolise your passion, but, with its continuing rise in popularity, you'll also be bang on trend. Here are 10 of our favourite pieces, all set in romantic rose gold, to suit a wide variety of budgets.
Rings: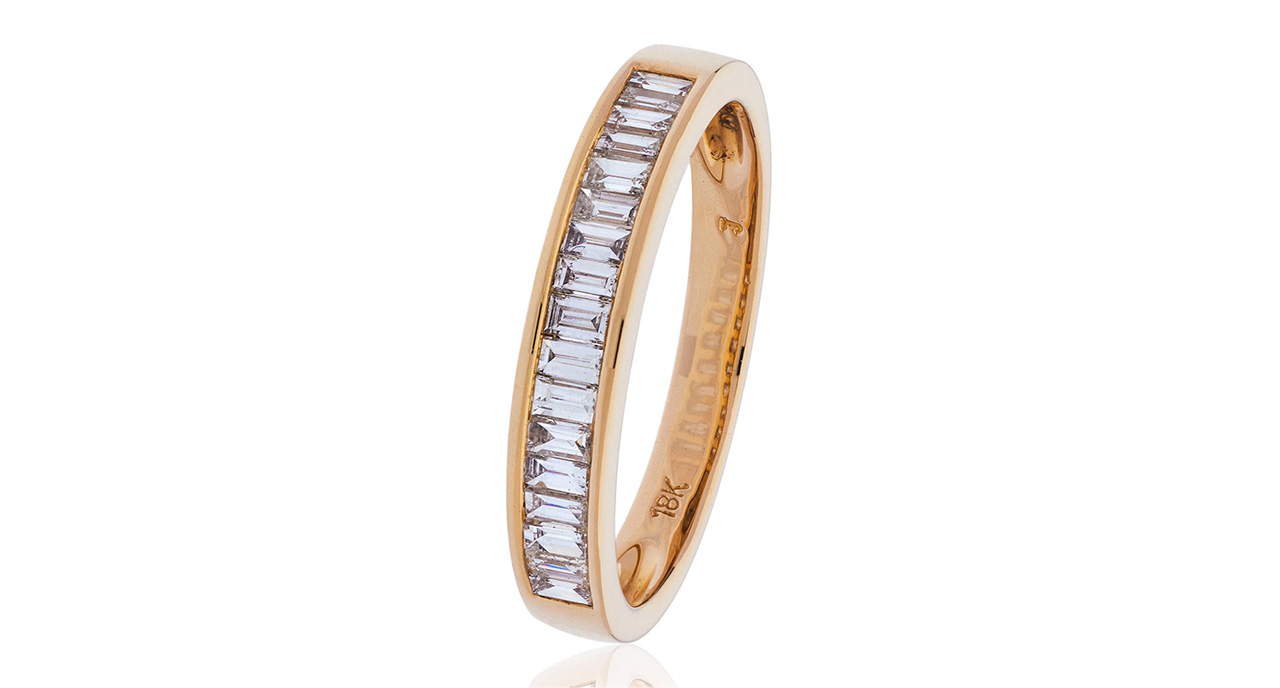 Nothing says 'I'll love you forever' like an eternity ring and, at Diamond Rocks, we have some absolute stunners. This classic channel-set half eternity ring (£1,530) features one carat of beautiful baguette-cut diamonds. It's the perfect expression of understated elegance and enduring devotion.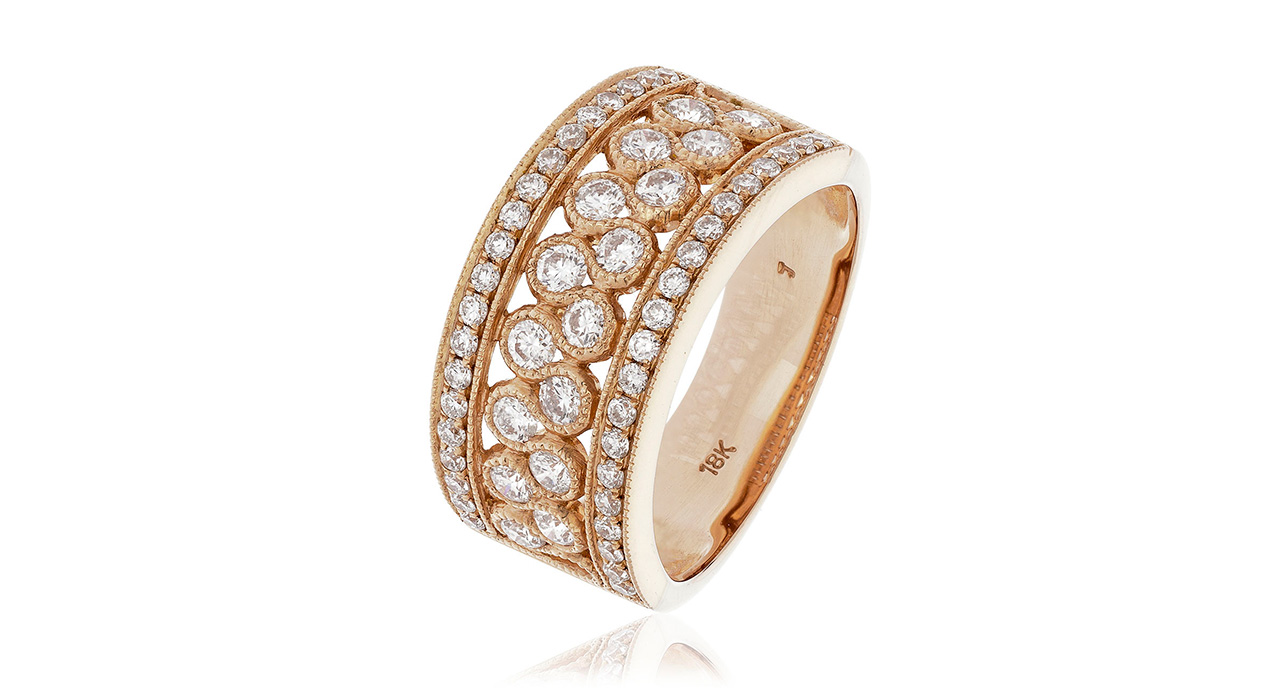 If you'd like something a little more unusual, this wideset half eternity ring (£1,790) with four rows of brilliant-cut diamonds (totalling one carat) will really stand out from the crowd. Its attractive setting beautifully showcases the diamonds while letting the rose gold shine. A real gem of a gift.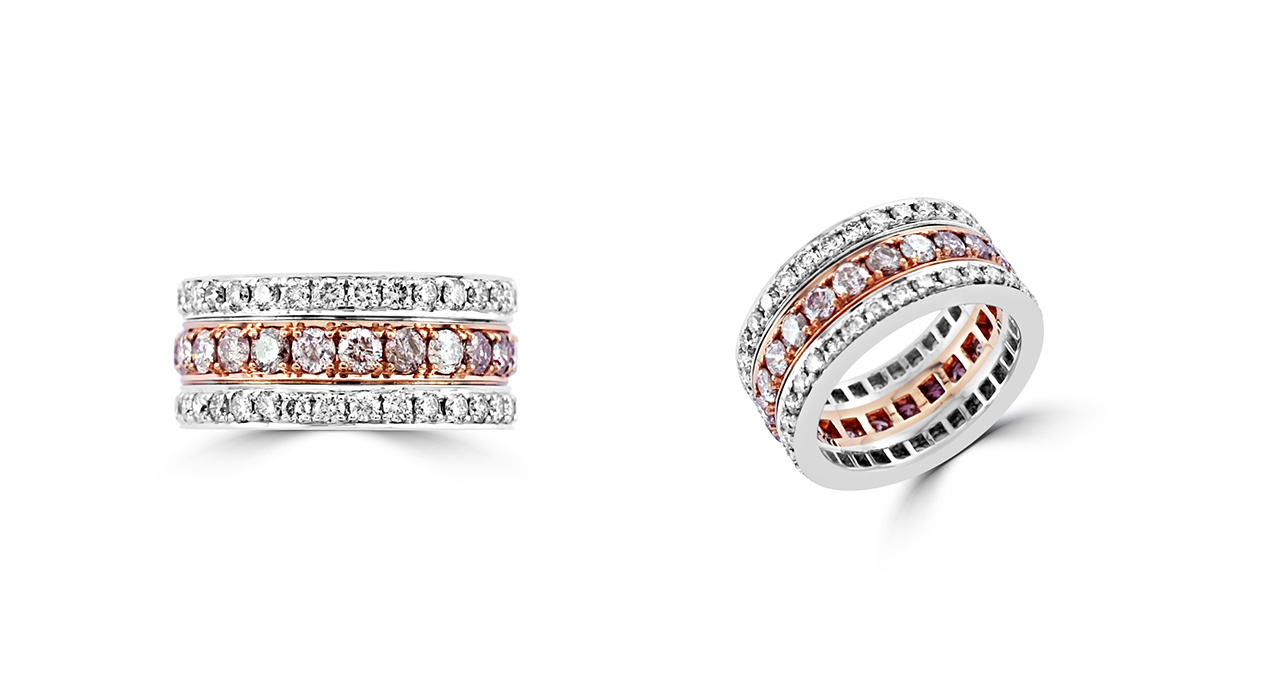 Or, why not take the colour theme to the next level with this three-row diamond ring (£4,965) featuring a central band of pink brilliant-cut diamonds set in rose gold flanked by two rows of colourless diamonds set in white gold? Not only do the ring's contrasting stones and golds make the perfect partners, but, being a full eternity, it also reflects your unending love.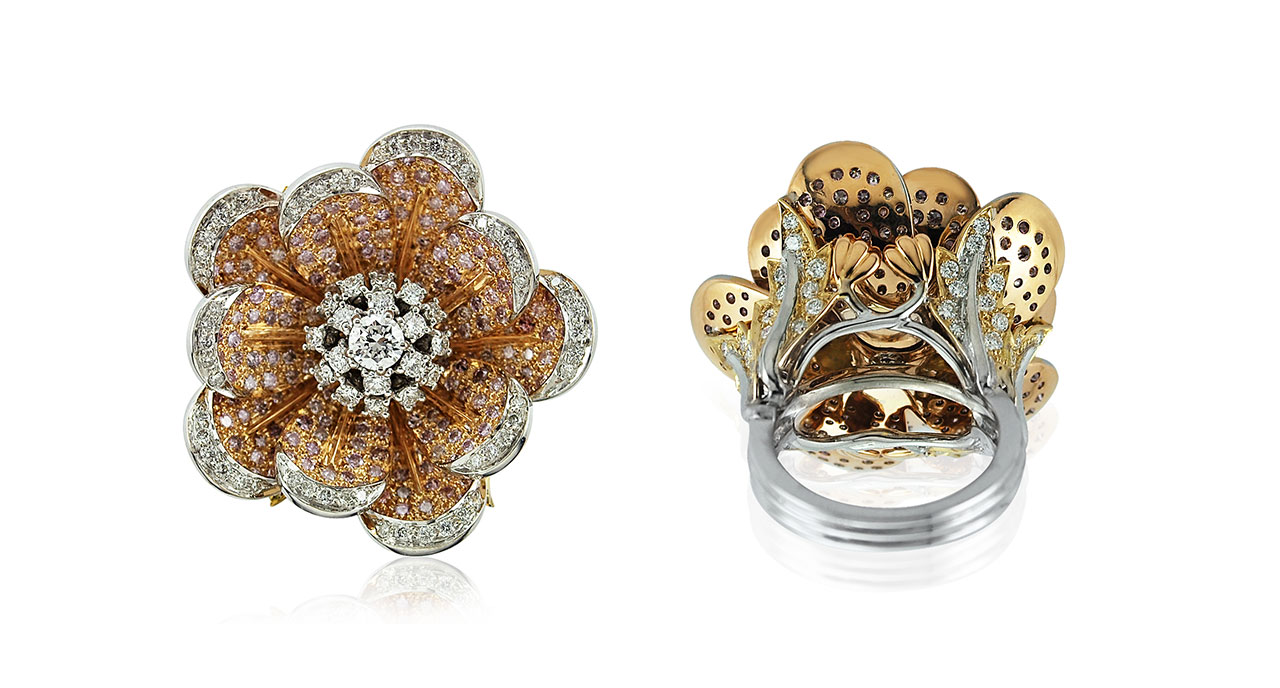 If you're looking for something less conventional, why not say it with flowers? Encrusted with more than seven carats of pink and white diamonds set in rose and white gold, this simply stunning diamond flower ring (£12,270) is the ultimate statement piece for those who dare to be different. It's the perfect cocktail ring for the woman with bags of class and a not a little sass.
Necklaces: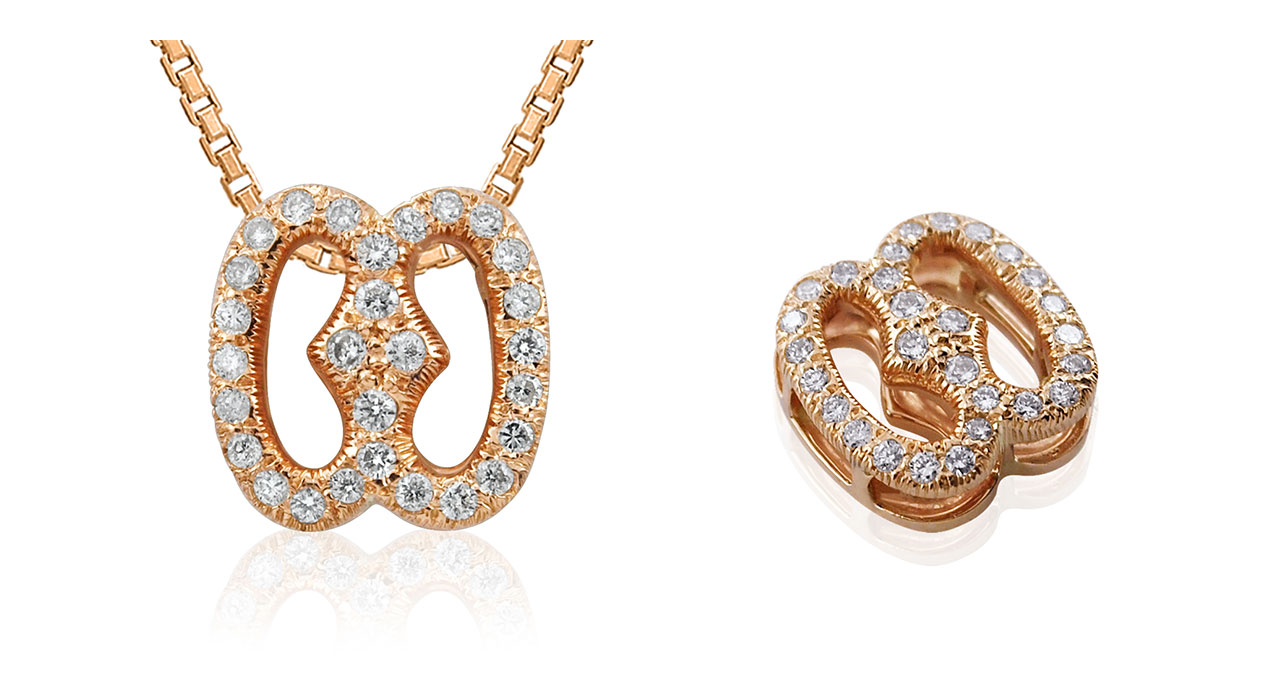 If you want to make that romantic gesture but don't have a limitless budget, a necklace could be the answer. This lucky charm pendant (£340), featuring 0.18 carats of brilliant-cut diamonds, is eminently affordable, but its attractive interlocking design displays a sentiment that's simply priceless. Slightly more expensive but still won't break the bank, this charming nine-stone flower pendant (£770) is crafted from half a carat of beautiful brilliant-cut diamonds, elegantly showcased by their rose gold setting and chain. Floral designs are heavily symbolic of love and fidelity and this ring is the perfect way to show your devotion.
Earrings: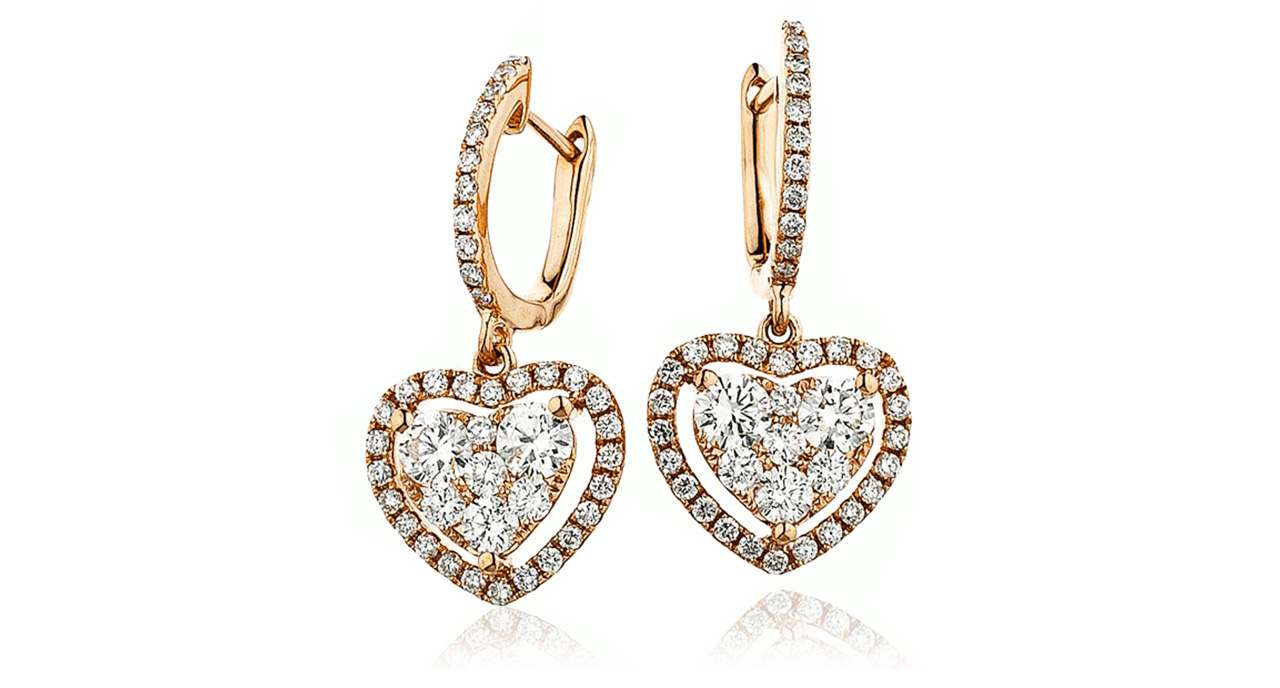 It doesn't get more romantic than giving the ultimate symbol of love and these heart-shaped diamond drop earrings (£2,050) unashamedly shout: 'Be mine!' With 1.4 carats of brilliant-cut diamonds set in this enchanting design, they surely say you're in this for the long haul.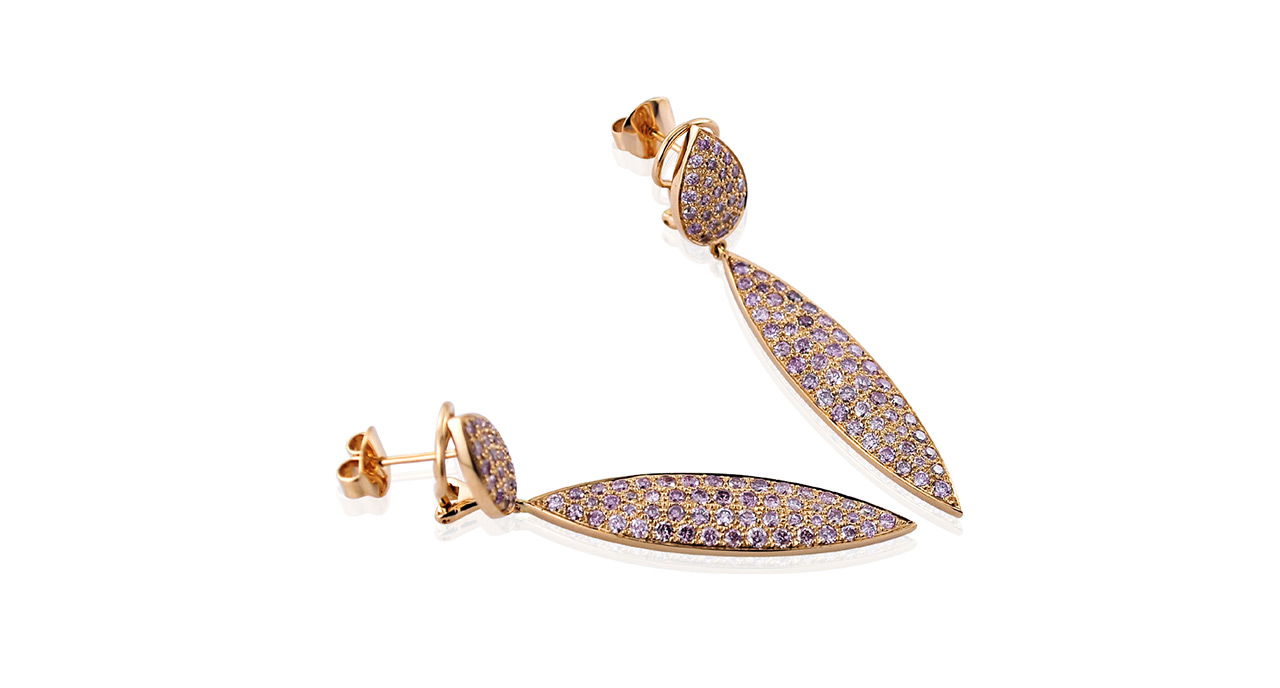 Or, why not prove your passion with these pink diamond pavé-set earrings (£6,845)? Covered with almost six carats of rosy-hued rare stones, these beauties will never fail to dazzle. As gestures go, this one is pretty grand, but if you've got it, what better time to flaunt it for the one you love?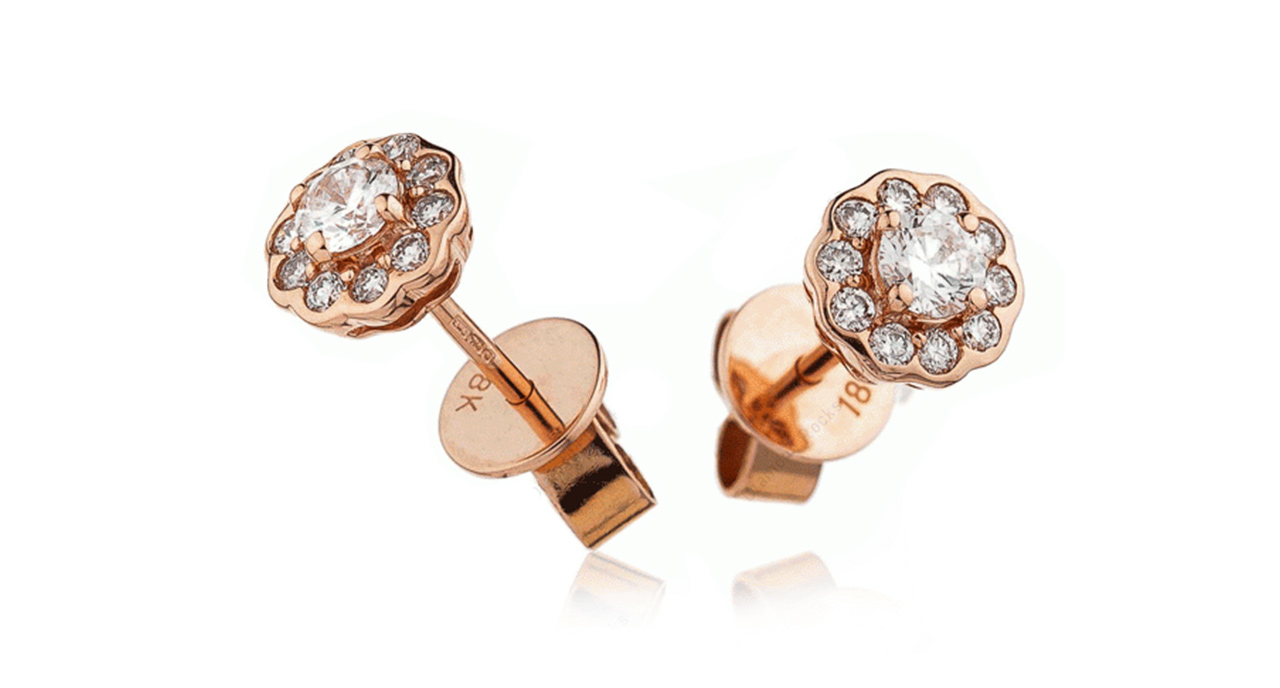 For those who prefer something a little more subtle, these cluster stud diamond earrings (£875) combine the classic solitaire stud with a halo of delicate brilliant-cut diamonds set in fashionable rose gold to create a piece of jewellery that's dripping in romance with just a touch of whimsy.
Bracelet: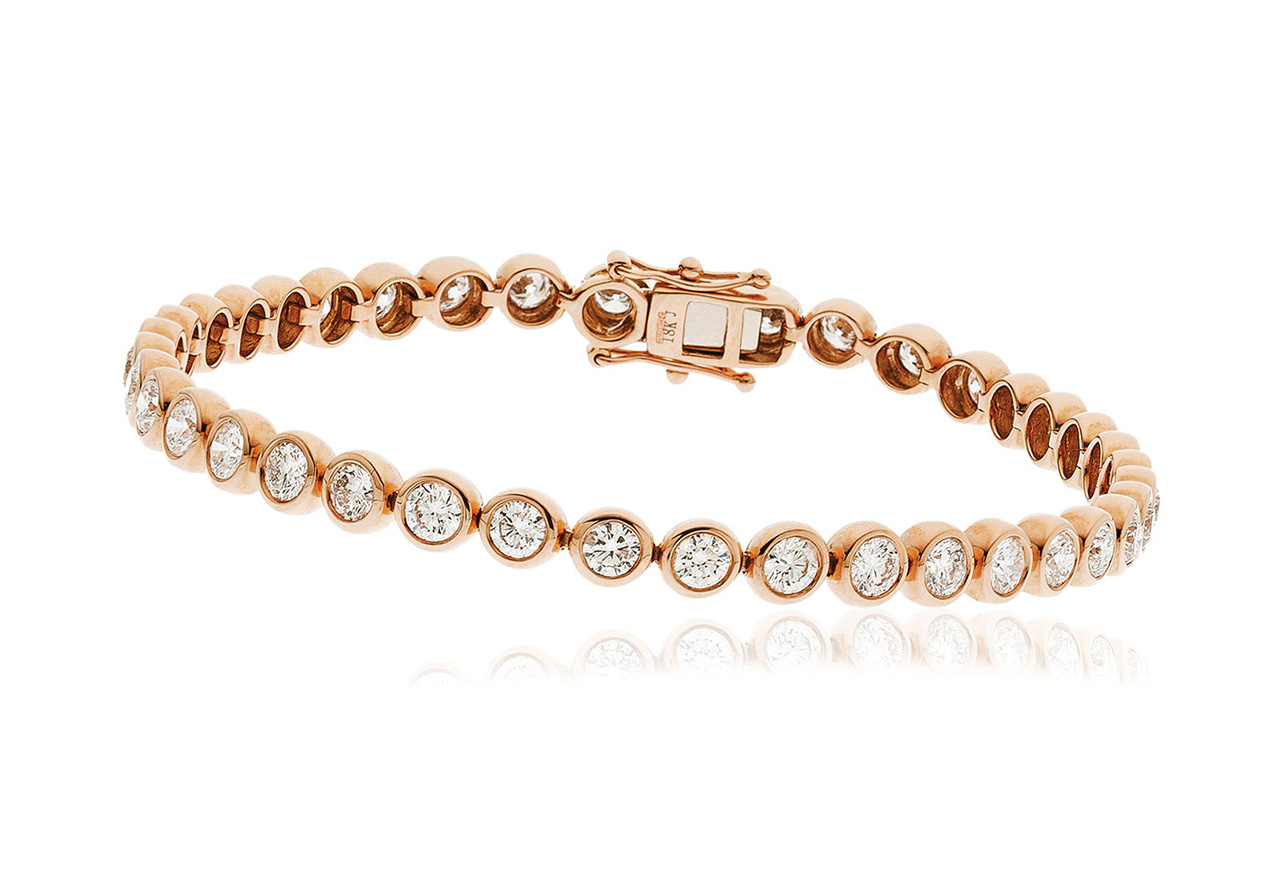 And, finally, that quintessential expression of love, the diamond tennis bracelet (£1,505). Featuring a rope of brilliant-cut diamonds totalling one carat in weight, this classic piece gets a modern touch with a nine-carat rose gold rub-over setting. Put this on her wrist and she'll be in no doubt of your true intentions. So, there's our top 10 of fabulous pieces featuring the precious metal of the moment, romantic rose gold. Whatever the occasion, they're sure to leave your loved one in the pink.