The Difference between an Eternity Ring and a Wedding Ring
Eternity rings have been called many things throughout the generations and they have come to represent many different things to many different people. Weddings rings however have had a single universal purpose.
Both types of ring can be exchanged during the wedding vows and you will find new styles of diamond jewellery within the range of eternity rings. You are also able to give an Eternity ring for a special occasion in a person's life, such as a pregnancy or promotion.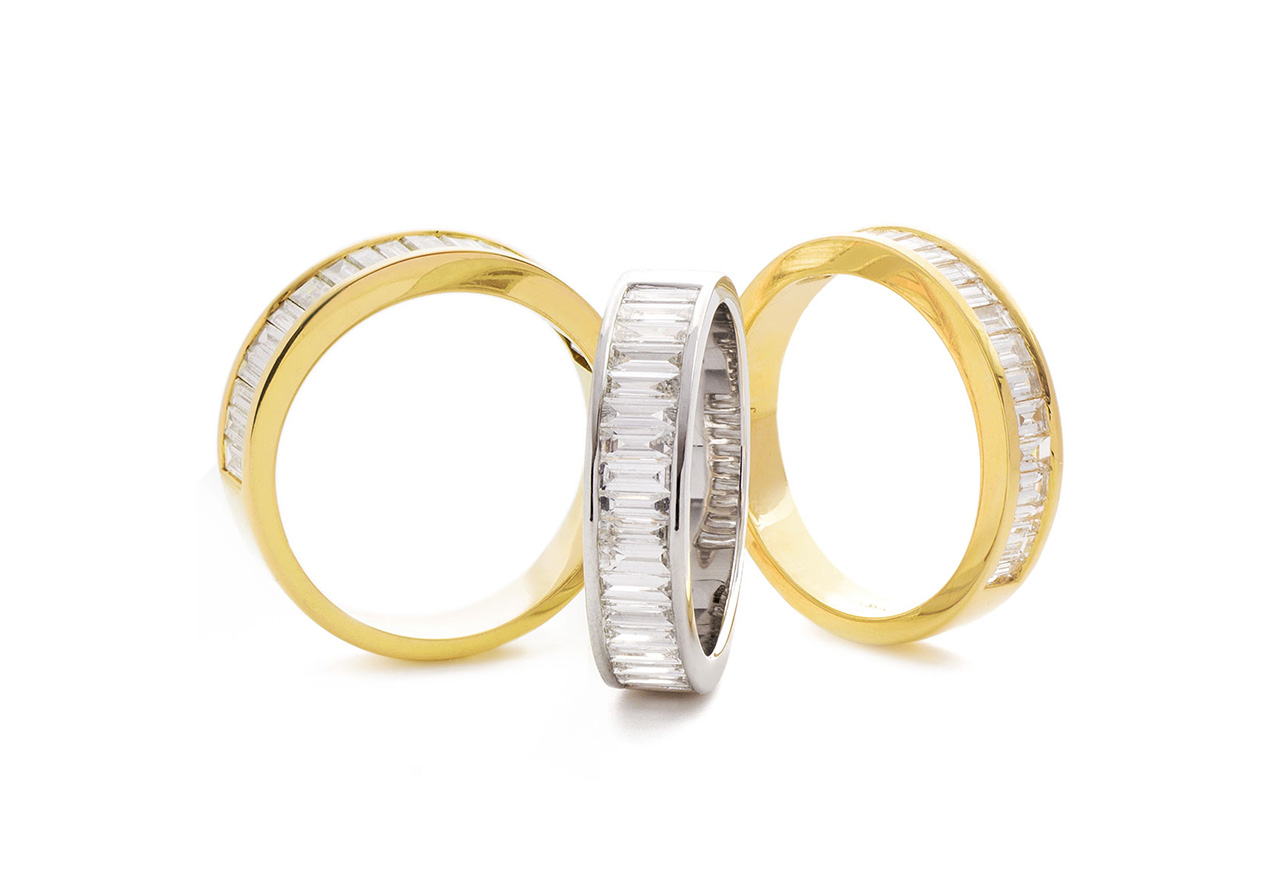 Conventional eternity ring style
When talking about eternity rings it is important to understand that you are talking about the style of the ring. They are named as such because they have stones, usually diamonds, which go all the way around the band of the ring. These rings are named "eternity" rings because the diamonds are spaced as to not show where they begin or where they end. Many people question what finger you should wear an eternity ring on, but the truth of the matter is that they can be worn on any finger you want.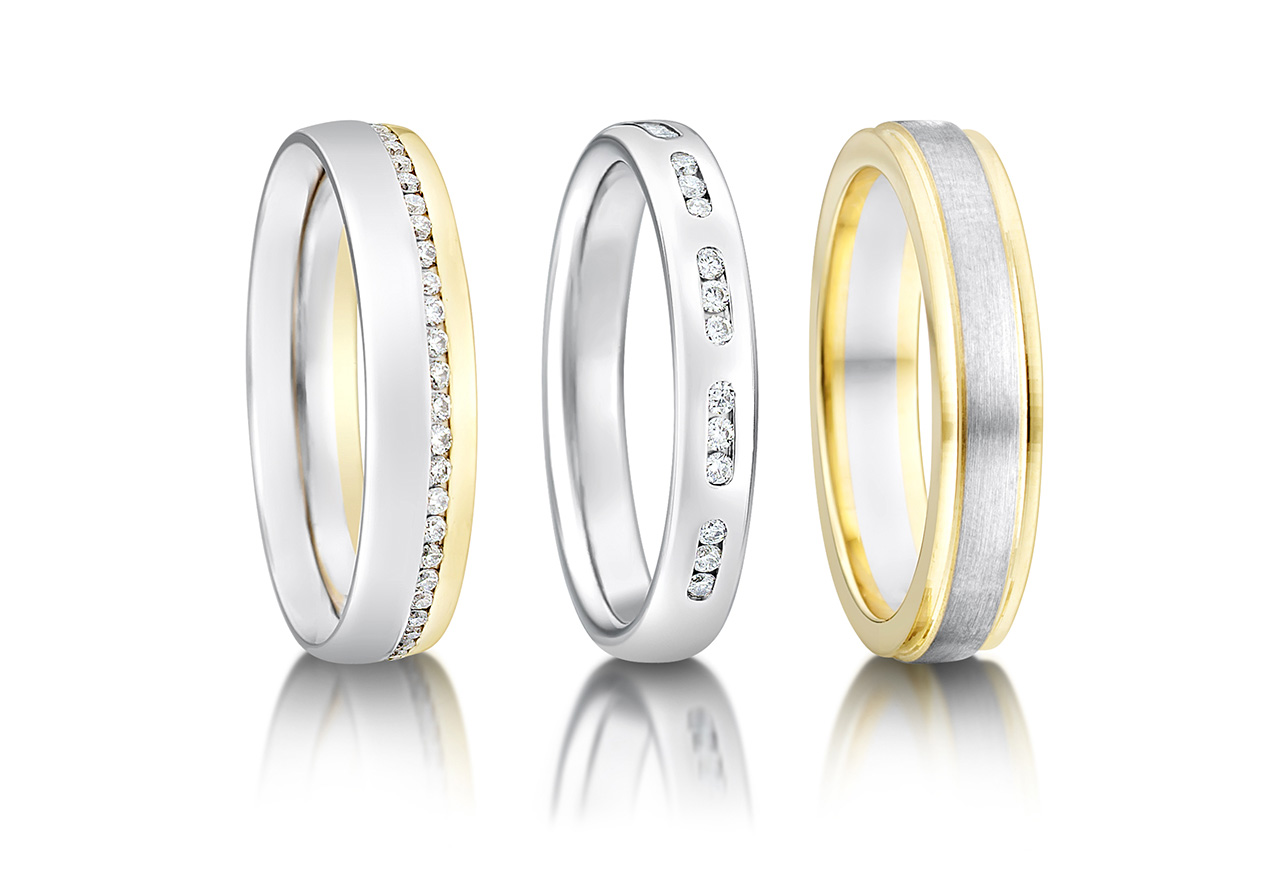 Conventional wedding band style
When it comes to traditional wedding bands, the most popular choice over the centuries has been a plain gold wedding band. This has been due to the fact that they need to be comfortable to wear as well as continuing to be stylish in the years to come. For those seeking a flashier look, you can find a lot of wedding bands which have a channel set diamond band.
Choosing a Half Eternity Ring or a Full Eternity Ring
There are 2 different styles you can choose from when you choose to get an eternity ring. There are no differences between the material used for the band or the way the stones are set, however a full eternity ring set has diamonds going all the way around, including the underside, of the band making it truly exquisite to look at. The half eternity ring has diamonds only on the face of the band.
Another difference between the two types of eternity rings is that half eternity rings are more readily available, due to the fact heating the band up to add more stones may cause some of the already set bands to become loose and fall out.