The History of Engagement Rings & Their Trends
If you ask your friends what the purpose of an engagement ring is, most of them will likely say it's a symbol of "agreeing to marry a partner" or "a means of showing devotion and commitment to your beloved partner". Today the engagement ring is widely recognised as a sentimental and romantic gesture; however, the concept dates back thousands of years.
The story begins in Egypt
The Egyptians were the first known people to exchange "rings of love", often made from woven reeds or leather. It is said that the Egyptians saw the ring, a circle, as a powerful symbol because it has no end, thus representing eternal life and love. That said, this was not strictly an engagement ring, yet it's here where the seed was planted, showing rings carried deep meaning.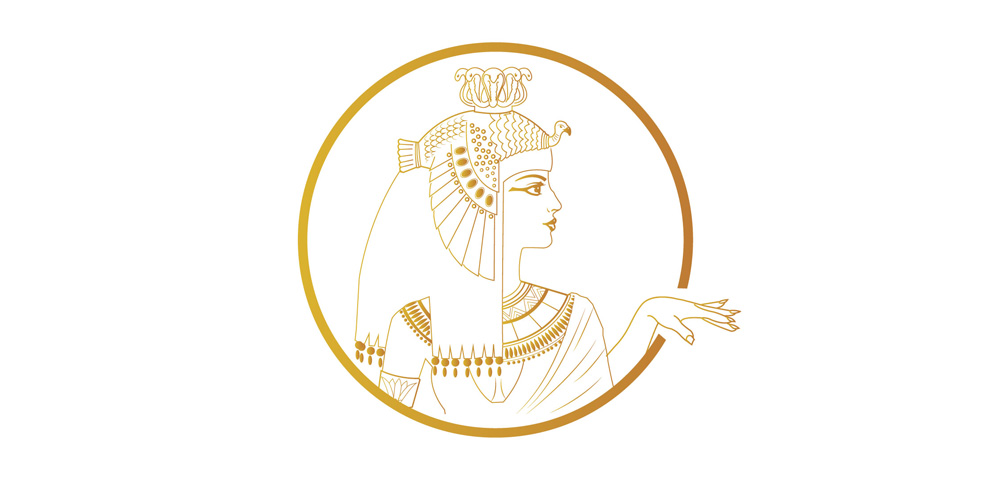 The Roman Empire was one of the greatest and most influential civilisations in world history, and it was during this period when rings were linked to marriage. Romans constructed rings using lead, brass, copper and gold — the latter became the preferred metal of choice due to its pliable properties and wealth status. Romans wore rings on the left-hand ring finger because they believed this finger had a vein running directly to the heart.
The significance of Archduke Maximilian of Hamburg
In 1477, Max Million was the first (on record) to offer his fiancée a diamond engagement ring.
The diamond is eternal and lasts forever, so he wanted to show his love in that way, so the diamond ring represented his eternal love for his wife to be, Mary of Burgundy. The allure of diamonds really took hold during this time, and Max Million's aristocrat peers bought into it — literally! Popularity soared, sparking a trend among those with great wealth.
From desirable to essential!
In the mid-1800s to early 1900s, the high classes started to buy diamonds for engagement rings. It's fair to say that the discovery of diamond deposits in South America during the eighteenth century brought the price of diamonds down drastically; however, they were still out of reach for the masses.
In the 1930s, De Beers ran a successful marketing campaign showing celebrities wearing jewellery, and popularity grew once more. The slogan their creative team drove home was "a diamond is forever". This angle presented the diamond engagement ring as an idealistic symbol because celebrities were buying it — and we've seen people fall in love with the idea ever since! Nowadays, of course, purchasing an engagement ring is very much a formality.
Notable design trends through the years
We've touched on some of the significant moments in history that shaped the significance of engagement rings, but what about the various design styles of the past? Engagement rings don't look the same as they did 100 years ago. During the 1920s, emerald-cut stones drifted in and out of fashion. There were also engagement rings featuring diamond halos, which truly reflected the Art Deco period.
Engagement rings in the 1930s featured more intricate designs, such as bands shaped like ribbons or bows. In the 1940s, when the De Beers' campaign "Diamonds Are Forever" was launched, there was a sharp rise in extravagant rose-gold and yellow-gold bands with round-cut diamonds, set in shaped platinum settings. The 1950s was the decade that welcomed a drastic shift in shapes and styles. One innovative engagement ring that springs to mind is Audrey Hepburn's iconic engagement ring set. It featured a trio of bands in three types of gold, which helped stimulate the concept of stackable bands. 
Art Deco styles returned in the 1960s, with Asscher-cut diamonds and emerald-cut stones enjoying a second wave. Jackie Kennedy's engagement ring from John F. Kennedy was a fine example, pairing emeralds with diamonds. The appetite for coloured gemstones returned during this psychedelic, colourful and fun decade, becoming a popular choice across the globe.
Emerald cut diamonds provided a clean, bold and classic look, remaining popular well into the 1970s — and they're still iconic to this day! Yellow and rose gold bands soared once more, with more colourful diamonds and gemstones in the 1980s.
Princess Diana's engagement ring from Prince Charles featured a sapphire gemstone, costing £47,000 (or $60,000). The ring reminded Diana of her mother's wedding ring, whilst Prince William carried it with him in his backpack across Mount Kenya for three weeks before popping the question to Kate.
The Duchess of Cambridge has since had the ring modified, as the gem was reportedly a little too big for her, whilst platinum beads were added. That said, you only have to look at this truly royal engagement ring that's been passed down two generations to see how ring styles can remain or come back in fashion with slight modifications.
Rings in the 1990s became bolder and sharper in line with the rise of grunge and hip hop, with Marquise-cut diamonds proving to be very fashionable. Taking inspiration from the sixties, we saw large diamonds and stones return in the early 2000s, whilst the 2010s will be remembered for cushion-cut diamonds — and this look is still trendy today.
Today, ovals are enjoying a resurgence, but there is more focus on the individual — perhaps more so than ever before. We're no longer at a point where engagement rings are dominated by one particular style. There are many options to consider, from thin bands to white gold, yellow, platinum, and rose gold.

That's precisely why we've built the perfect tool on our website to help you "Design Your Own Engagement Ring". Select your stone, shape, metal and the setting. You can quickly begin to narrow down on a style that complements your loved one's personality and tastes, whilst our friendly team are always on hand to answer any questions, guiding you through the process — from exploring ideas to defining the look and delivering your perfect, bespoke engagement ring.
If you'd like to learn more about our engagement rings, wish to explore our styles or fancy a chat with our team about your ideas, please call us on 0800 977 4855 or use our Live Chat feature at the bottom of this page.