The 7 Biggest Mistakes To Avoid When Choosing an Engagement Ring
Some of Our Engagement Rings
An engagement ring stands for the promise of marriage, symbolising your devotion and commitment to your beloved partner.
If you're considering proposing soon and want to pick the perfect ring, please read on and discover the biggest mistakes people make when choosing an engagement ring and how you can avoid them.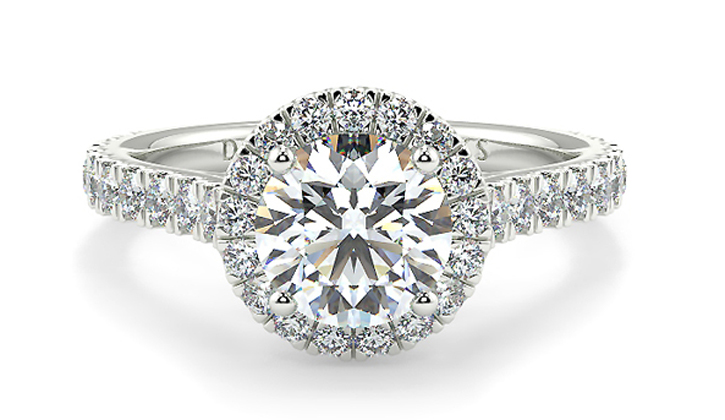 1. Not considering your loved one's unique tastes
We know that picking out the perfect ring is not as easy as it sounds, especially with so many different options to choose from. Sure, you want to select a ring that reflects just how bright your future will be, one that's not only beautiful but also has a meaning behind it, but you also need to consider your partner's personal style. 
2. Not budgeting
One of the biggest mistakes people typically make when choosing their fiancée's ring is not setting a budget beforehand. The price range for an engagement ring can vary greatly, but it's essential to set a budget before you start your search for the perfect ring. This will ensure you are best placed to stick to your spending limit, and you'll also know how much money you have left over for other expenses (such as your wedding or honeymoon plans). Many so-called 'experts' say you should spend approximately three full month's salary on the engagement ring; however, it's important to buy what you can afford.
Also, don't forget to consider the cost of insurance for your ring too. Your partner will undoubtedly want to wear it day in and day out, but that means you need to protect it from loss, theft, and damage.  You may want to buy a ringset with diamonds and other stones; however, do ensure your allocated budget covers the cost.
3. Lack of research
One of the most common errors people make, particularly when deciding on the right diamond, is not undertaking vital homework before visiting the jewellers. You may think you know everything there is to know about diamonds, or perhaps you're more than happy to take the advice of your local jeweller? Either way, it's well worth you take the time to at least familiarise yourself with diamond reports to ensure quality. The Gemological Institute of America (GIA) has been releasing information on colour, cut and clarity since 1953, so it's a great place to start your research.
You can learn more about carat, colour, clarity, cut and certificates in our 'guides' section. One key takeaway is that even though you can't see them with the naked eye, inclusions are still there, and they will affect the diamond's quality or durability.
4. Not reading reviews
Whilst there are many different engagement rings out there, you also have many contrasting opinions, so it would be foolish not to take the time to research the shop you're buying from to understand their collections, service, reputation and quality. We always recommend you read reviews to better understand how they've helped happy customers in the past.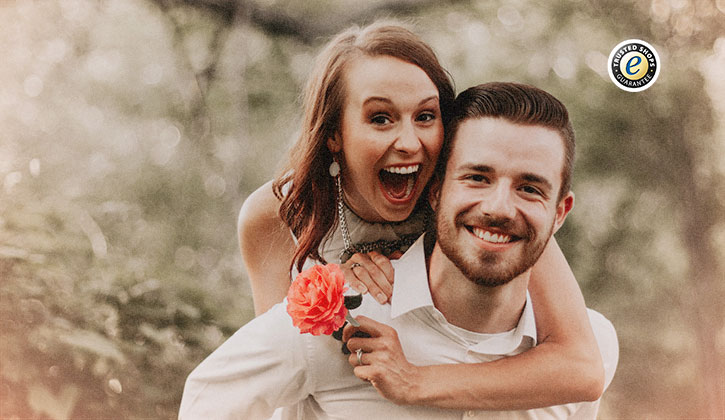 5. "Fools rush in"
If you do not give yourself enough time to look for your partner's ideal engagement ring, it's easy to make a quick decision out of fear that someone else will claim your desired engagement ring if you wait too long. If you're like most people shopping online and looking for an engagement ring, you should order the engagement ring at least three weeks before your proposal so that you have ample time to find the right one.
6. Not considering size
From style to materials, clarity and price, there are many factors to consider, but one of the most critical aspects is size. Can you imagine getting down on one knee to hand over the perfect ring for it to be frustratingly too small or too large for your loved one to place on their finger?
So how do you go about getting the ideal size whilst remaining subtle? One great example is pretending that you're buying a ring for your parent or your sister and casually asking your bride or groom-to-be for their ring size. Another option, which is becoming increasingly popular, is to propose with a temporary setting before potentially choosing a ring together so that you can get the perfect style and size.  You can also request a free ring sizer from Diamond Rocks.
7. Not broadening your search
Walking to your local jewellery store or visiting a website may be one way to begin your journey of finding the perfect ring. Still, you must take the time to expand your search, exploring different styles.  Speaking with various family members and jewellery sales advisors is a great tip — using their experience, knowledge and expertise to navigate shapes, materials, colour, clarity and designs.  
We know just how daunting it can be to buy an engagement ring. Your partner will be wearing it day in, day out for the rest of their life, so it's essential to take the time to get it right. At Diamond Rocks, we have our sales advisors on hand to answer any questions you have — simply use our live chat to start discussing the options that fit your needs.
Furthermore, we have a popular "Design Your Own Engagement Ring" tool which allows you to select your stone shape, metal and ring setting. Whether you're contemplating proposing in the near future or simply want to consider your options now so that you can plan ahead and budget accordingly, our friendly team is always on hand to help, answering any questions you may have, whilst navigating you through the complexities of finding the right ring. You can also call us on 0800 977 4855.