Designing Your Ring with Loose Diamonds: What You Need to Know Now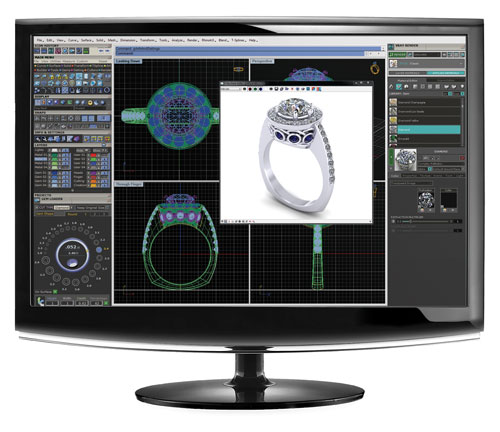 For the ultimate in creativity, consider designing your own ring using loose diamonds. The possibilities are endless and the ability to have something truly one of a kind is a chance many people do not want to pass up.
But before you rush to take on this sort of project, there are a few things you will need to know. First, you have to get some idea of what you might like by looking online. This will show you possible combinations you may not have considered before, as well as a good idea of how certain pieces look set in different metals. This will also help you firm up your idea about what you might like to have.
Decide on the metal and setting. Consider whether you will want to use prongs, which hold a diamond in place but expose the base, tension, which embeds the diamond into the metal, or bezel, which surrounds the diamond in a protective ring. Metals range from various shades of gold to platinum and others.
Keep in mind if you are trying to design an engagement ring in particular, you will want to be aware that you will need to secure the matching wedding bands at the time you are crafting your ring. It can be quite difficult to find matching bands later, since you are not buying a wedding set.
Explore whether you may want to pair gemstones with diamonds to create a unique and beautiful look, perhaps using birthstones or other significant gems. Since you will be using loose diamonds, remember that the cut is more important than the carat weight. If you think you cannot afford a bigger diamond, you may be able to create something quite beautiful out of smaller, but more exquisitely cut jewels.
This project can be as unique as your imagination allows, and is always satisfactory if you keep these ideas in mind.