Summer Jewellery | How to sparkle during the British summer season
The British Summer Season is upon us, which means a plethora of elegant outdoor events and, more importantly, the chance to dress up.
Think head-turning hats at Ascot and glamorous gowns at Glyndebourne. Whatever the occasion, a brilliantly chosen jewel is the perfect way to tie elements of your outfit together and add some excitement to the day.
Your event might not be quite so A-list (no illusive invitation to the palace?), but you can still dress, and accessorise, to impress. However, choosing the right jewellery can be confusing. Should you go for a statement piece or something more subtle?
That's where we come in. Taking inspiration from some of the highlights of the social calendar, we show you how to really stand out from this exclusive crowd.
Wimbledon: anyone for tennis bracelets?
Dating back to 1877, the Wimbledon Championships, held at the All England Croquet and Lawn Tennis Club in southwest London, are a real highlight of both the Summer Season and the global Grand Slam tournaments. Wimbledon's close links with royalty (the future King George VI actually took part in 1926 and the Duchess of Cambridge took over from the Queen as patron in 2017) means the royal box is never short of super-smart celebs keen to rub shoulders with the aristocracy while being enthralled by the world's best tennis players.
Dress code:
In recent years, the strict dress code for spectators has become more relaxed, for example, men are no longer required to wear a tie, but there are still unofficial expectations and dressing smartly is encouraged. If you're lucky enough to be invited to the royal box (we can dream), you'll need to make an effort, but don't go over the top.
Jewellery to match:
Well, it has to be the tennis bracelet, so named because it was the signature accessory of Chris Evert, who famously asked for her US Open match to be halted in 1987 when her diamond eternity bracelet snapped mid-game. So the story goes, she refused to continue until it had been found. Thereafter, the design was forever known as the 'tennis bracelet'. This subtle yet elegant bracelet is the perfect accessory to a chic summer frock without being too flashy.
Why not try?...
This gorgeous and very affordable Rub Over Set tennis bracelet in rose gold is perfect for courtside accessorising.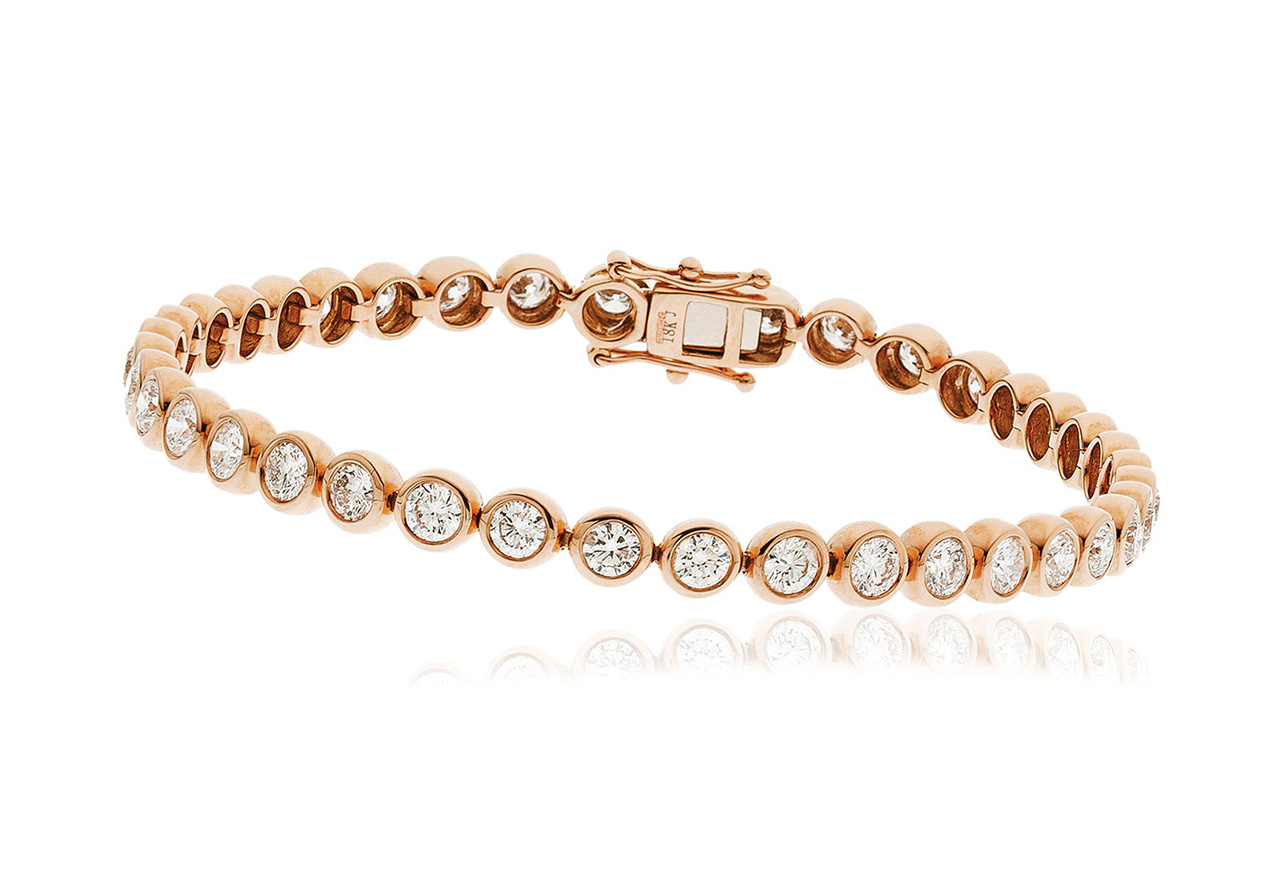 Or, to splash out, up the ante with this 3.00Ct baguette cut tennis bracelet with diamonds in white gold is sure to turn heads at all the major tournaments.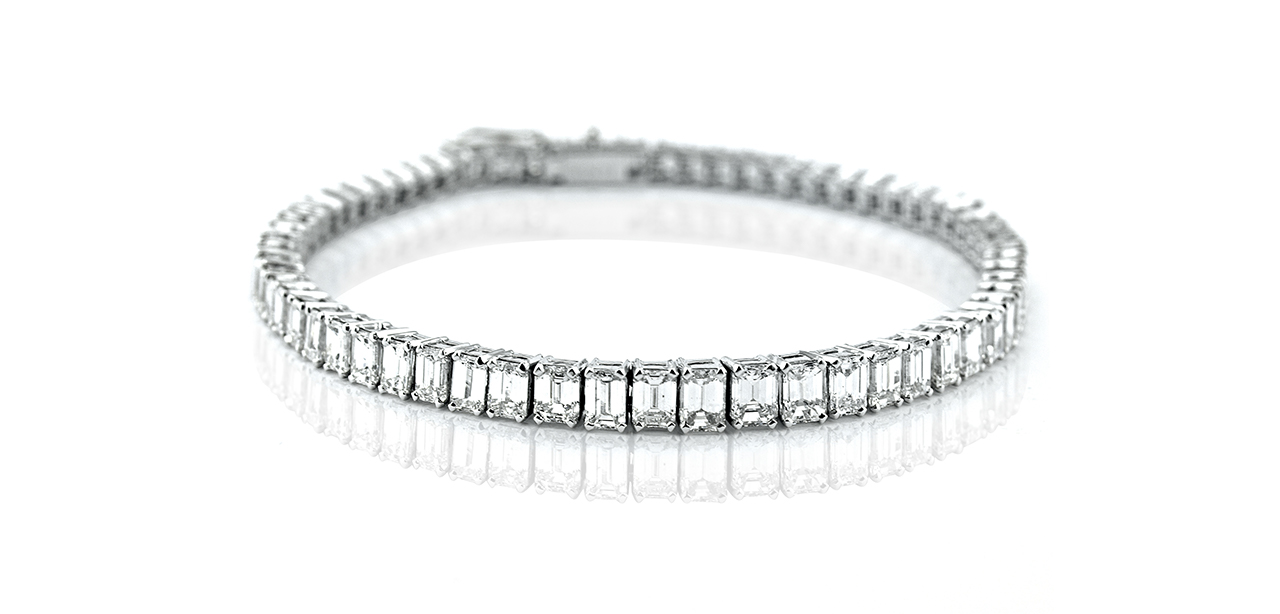 The Queen's garden party
First initiated by Queen Victoria in 1860, today her great-great granddaughter welcomes more than 30,000 guests to royal garden parties at Buckingham Palace and the Palace of Holyroodhouse every year. By invitation only (guests are nominated for the positive impact that they have on their communities), the garden parties allow the Queen the opportunity to speak to people from all walks of life and recognise their good works. It's a grand affair, in style and scale. At each party, around 27,000 cups of tea, 20,000 sandwiches and 20,000 slices of cake are consumed.
Dress code:
Gentlemen are required to wear morning dress or lounge suits, while women wear day dress, usually with hats or fascinators. This is an occasion for your very best outfit. You're meeting royalty, after all, so make sure you wear something respectful, with an elegant hat to match. And, don't forget to curtsey! Plus, no sneaky pics on your smartphone. Photography is strictly forbidden at the palace.
Jewellery to match:
Elegance is the watch word here. This is not the time to pile on the bling. Pair your pretty frock or smart suit with some subtle diamond studs that won't fight for attention with a wide-brimmed hat. Consider jewellery that's lightweight and easy to wear, a delicate pendant or brooch perhaps. You'll be there for some time and a chunky necklace or heavy earrings will just end up being uncomfortable.
Why not try?...
Invitations to the palace don't come through the post every day, so you'll want to make a very special effort for this one. This gorgeous, delicate dragonfly brooch set with yellow & white diamonds is a fitting accent for your most elegant summer outfit.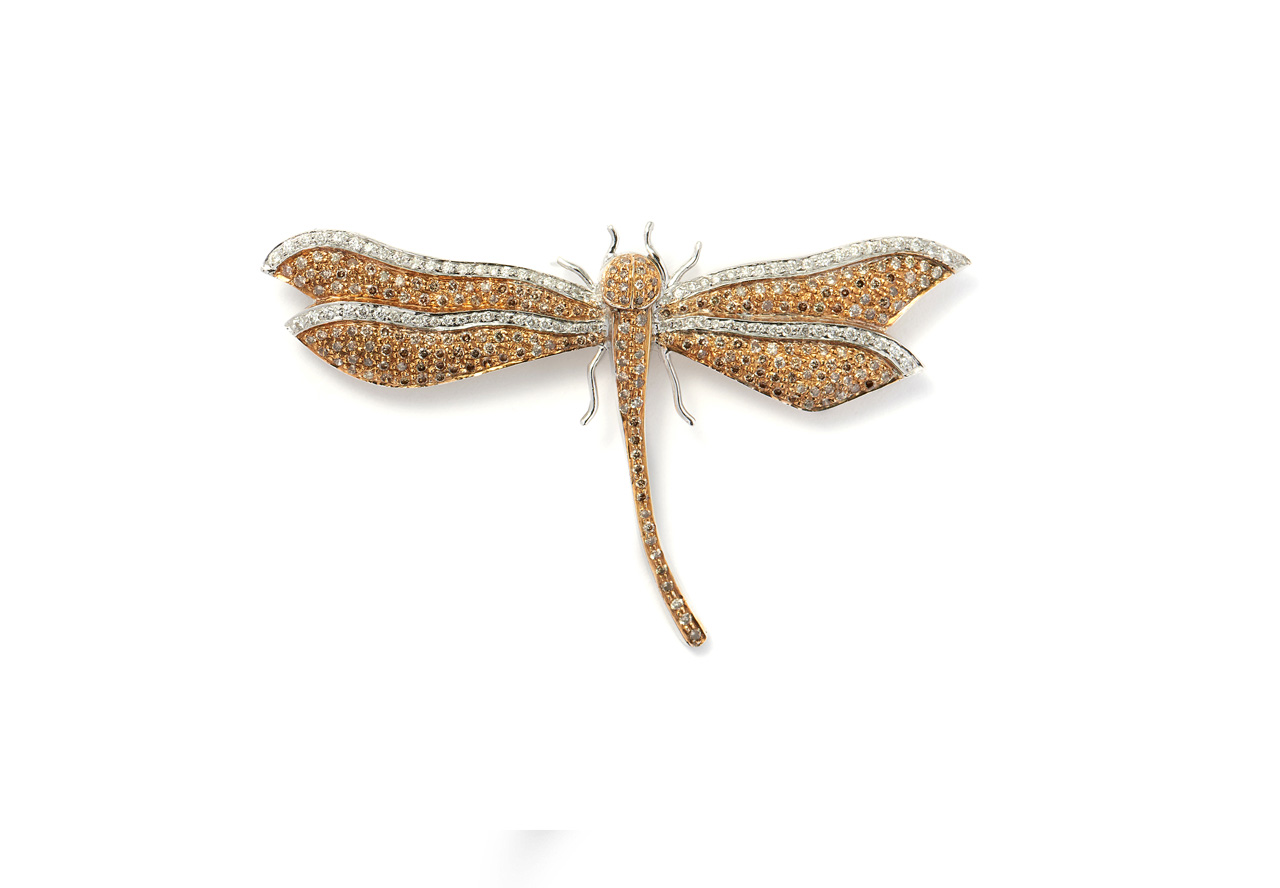 Ladies' Day at Ascot Races
Ascot may be one of the country's leading racecourses but, let's face it, for most of us Ladies' Day is more of a fashion parade than a sporting event. Its links to royalty date back 300 years to Queen Anne, an equestrian sports fan, who bought the clearing six miles from Windsor Castle in 1711 and ordered it to be prepared for horse racing. The same year, the royal racecourse hosted its first race. Today, the Queen and various members of the Royal Family attend the famous meeting, arriving each day in horse-drawn carriages.
Dress code:
Ascot is famous for its extravagant outfits and headpieces. It's an opportunity to go really over the top. And whether you're a lucky badge holder (there are three exclusive enclosures) or just one of the crowd, everyone dresses up. Hats are a must, the bigger and bolder, the better. Ladies in the Royal Enclosure must adhere to a strict dress code: no hems above the knee, no halter-necks, spaghetti straps or strapless dresses and midriffs must be covered.
Jewellery to match:
Have some fun. If your hat is the star of the show, keep the earrings simple. Why not choose a stunning statement ring to draw the eye when you're quaffing Champagne? A pop of colour from a large sapphire, ruby, yellow diamond or emerald will definitely win the day. If your hat is more discreet than daring, add some drama with chandelier-style diamond drop earrings.
Why not try?...
These emerald oval cluster drop earrings are the perfect complement if you're keeping your outfit low key. Pair them by going bold at the wrist with this stunning emerald and diamond jumbo bangle. It'll make for a head-turning look that doesn't go over the top.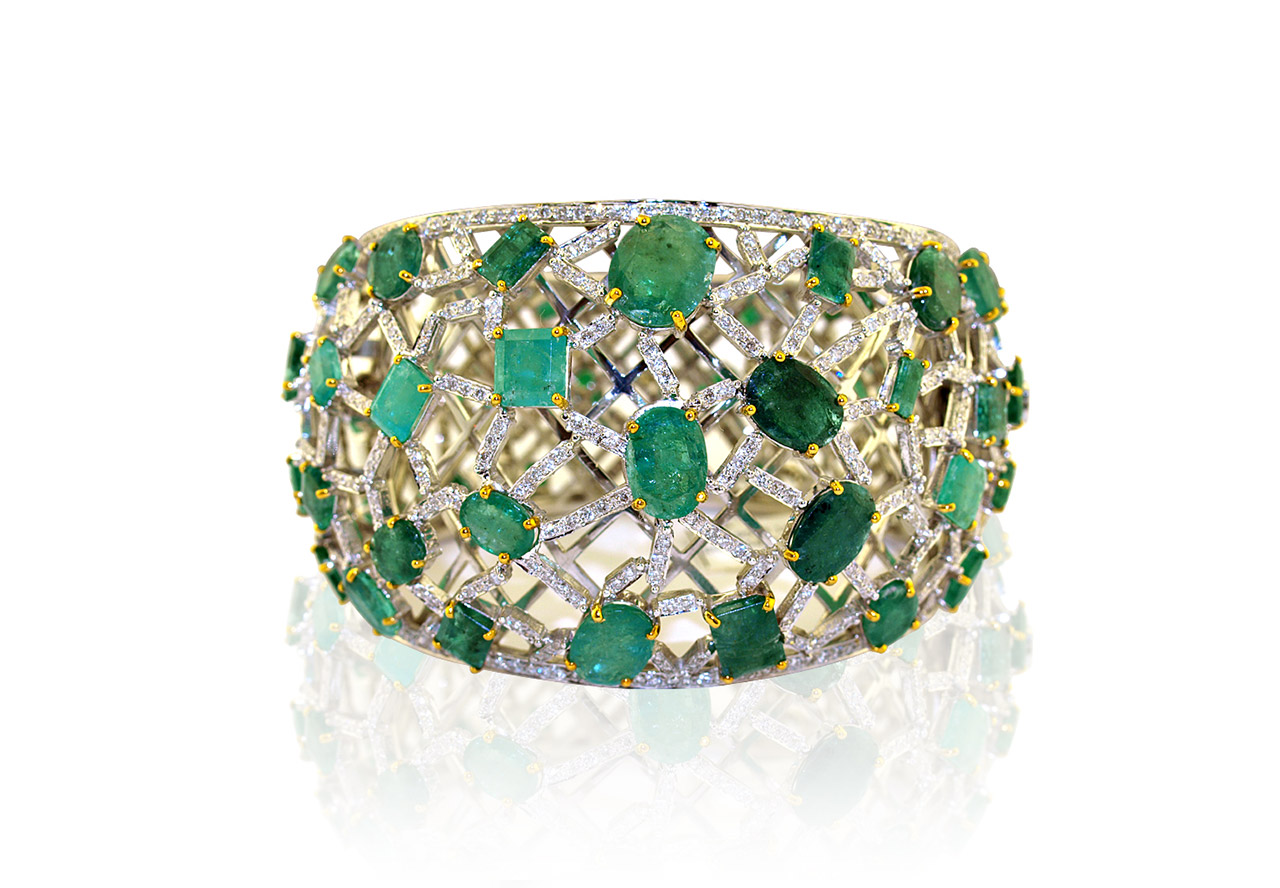 Royal Henley Regatta
First held in 1839, Henley is undoubtedly the best-known regatta in the world. Attracting thousands of visitors over a five-day period, the event consists of more than 200 races of an international standard, which often includes Olympic rowers. In 1851, Prince Albert became the first royal patron. Following his death, Queen Victoria took on the role, as has every monarch since, giving the regatta its royal status.
Dress code:
Henley is steeped in tradition and is famous for its strict formal dress code. Ladies are required to wear dresses or skirts with a hemline below the knee and will not be admitted wearing divided skirts, culottes or trousers of any kind (even Ascot has relaxed that rule). Whilst not a requirement, it is customary for ladies to wear hats. That said, a day by the River Thames does not really call for all the pomp of the races, so while dressing smart is a must, keep it simple. A pretty floral frock, perhaps.
Jewellery to match:
Small, simple jewellery, such as understated earrings or a delicate bracelet, is best for outfits that have busy patterns or ruffles. If you're opting for a bold, block colour for your dress, you can be more adventurous with your accessories, such as adding a chunky cuff or oversized statement ring.
Why not try?...
These charming sapphire and diamond cluster earstuds, which pair perfectly with this sapphire and diamond drop pendant, creating an eye-catching, yet subtle, effect.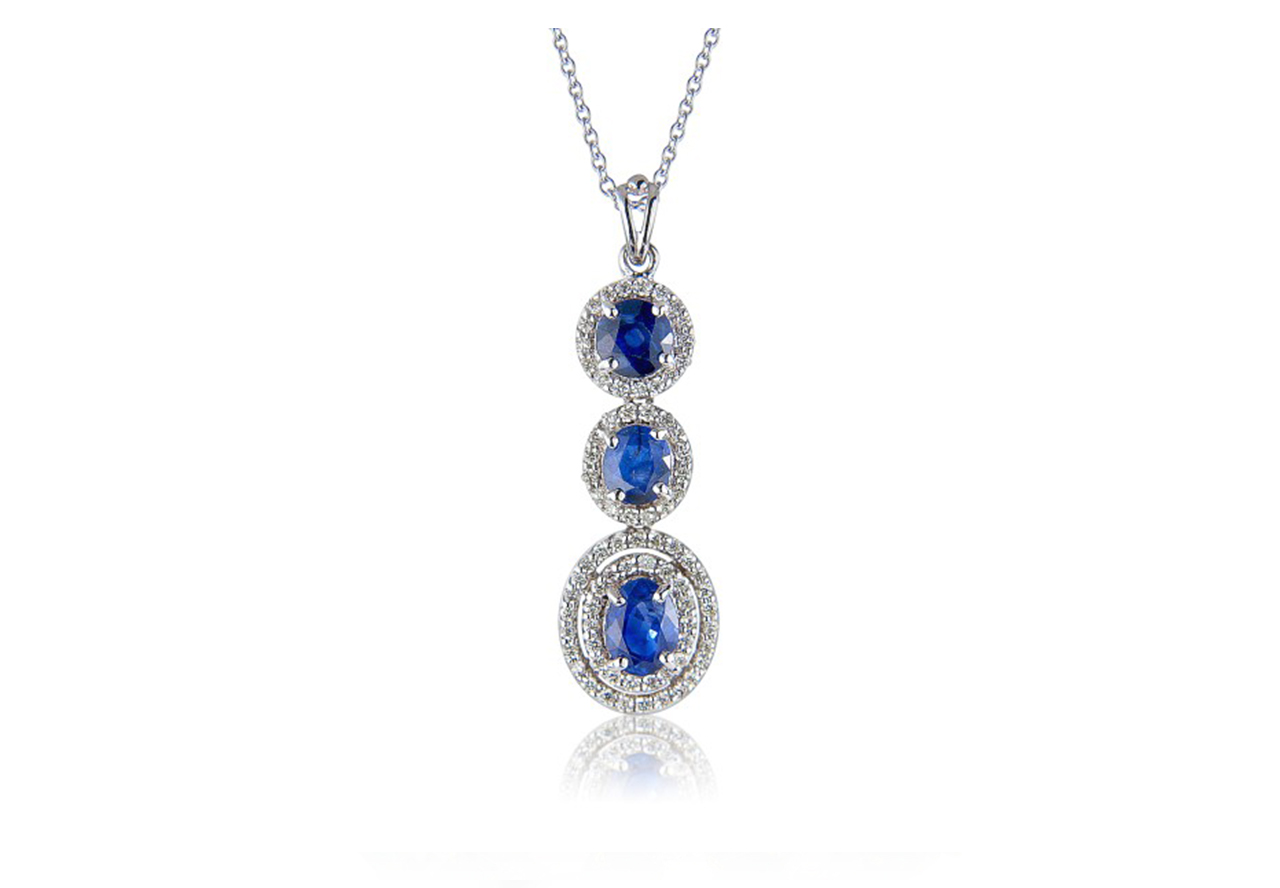 The opera at Glyndebourne
For music lovers, the highlight of the Summer Season has to be the Glyndebourne Festival set in the beautiful South Downs. The first country house opera in the UK, Glyndebourne was founded in 1934 by eccentric aristocrat John Christie, who built it in the grounds of his estate so his wife, the soprano Audrey Mildmay, could perform there. In 1994, a state-of-the-art auditorium replaced the original modest building, but the festival has always been grand. Each year, opera fans flock to East Sussex for spectacular shows and posh picnics. There is a 90-minute interval in each performance, when the audience heads outside to have their dinner al fresco.
Dress code:
Don't be fooled by the picnicking. This is a fabulously formal affair, where black tie is de rigueur and ladies really step up the style stakes (think high-class cocktail dresses and shimmering jewels).
Jewellery to match:
This is where your jewellery can really shine. If you opt for a classy black dress, go for it with elegant diamond drop earrings, a vintage-inspired statement ring or even a jewel-encrusted necklace. If you give yourself enough time, you could even go bespoke and create a piece that gives your outfit that extra flare.
Why not try?...
Now is your chance to choose a jaw-droppingly glamorous piece, and this beautiful lozenge shape vintage style ring will fit the bill perfectly.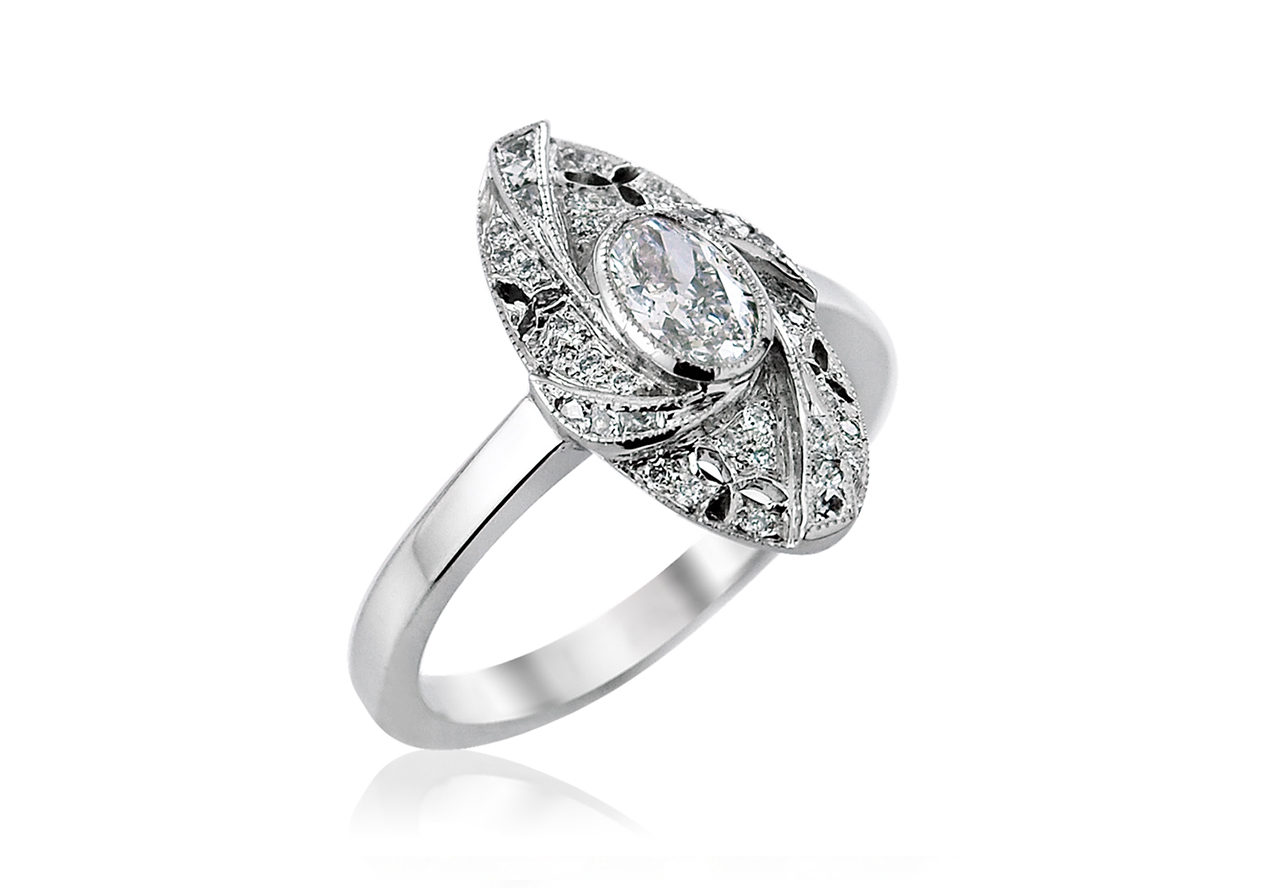 So, whatever the occasion this summer, step out in style, knowing you've got your whole look spot on. And if you need some advice on pairing your jewels with your outfit, just contact us for help and advice.