Three Reasons Why We Love Diamond Ear Studs
Looking for a versatile accessory that makes for the perfect present for your mum, best friend, or sister (or yourself), something that's classy and timeless, and can bring your entire outfit together?
We've got the answer: stud earrings. Don't just take our word for it. Stud earrings have been a statement piece of jewellery for thousands of years—quite literally as they first appeared in ancient Asia about 7,000 years ago. Egyptians would also wear stud earrings to signify they come from a wealthy, higher class. The jewellery was quite popular in ancient Greece and Rome, where wealthy people would opt for earrings with pearl or precious stones set in them as a display of wealth and success.

Fortunately, stud earrings are no longer reserved exclusively for the rich and powerful. Here are our three top reasons for why we love stud earrings:
One - Versatility
They're a subtle, versatile, yet incredibly effective piece of jewellery that can enhance any outfit. If you're going for a classy and dressy work look, a pair of dainty stud earrings can definitely accessorise your outfit, while keeping it business appropriate. 
If you're the typical girly girl, stud earrings will honestly be your best friend. Nothing adds quite the feminine touch a pair of sparkly, elegant stud earrings do. Combine a lace flowing dress with a pair of flats and your favourite stud earrings for an effortlessly chic, timeless look.
And if you're feeling bold, a pair of statement stud earrings can elevate your party outfit to the next level. Most people tend to associate stud earrings with subtleness, but swapping the dainty pair for a more statement, chunky set of earrings can lend you a more hipster or glam look.  What's even better, stud earrings are extremely lightweight which means less packing if you have to travel for the holidays.
Two - The perfect gift
'Tis the season to stress obsessively about what to give to the special person in your life—your mum, your best friend, your sister, spouse, colleague… the list is endless, but we've got the solution! With their versatility and so many options to choose from, finding the perfect pair for a birthday or a Christmas pressie has never been easier.
What's even better, diamond stud earrings can cater for almost any budget.  Simply adjust size of the diamonds (carat) and / or the quality of the diamonds (colour and clarity).  Diamond studs can also come in different shapes with round brilliant cut and princess cut being the most popular.  Four-Claw earrings are the most classic but rubover earrings are a great gift too.






Diamond Round 1.00ct Classic Rub Over Stud Earrings
A pair of classic round brilliant cut diamond ear studs.  These studs are mounted in a rub over setting that sits comfortably and flush on the ears. -
Three - Men can wear them too
Yup, stud earrings are not just a feminine accessory—not today and certainly not historically. The first stud earrings were actually predominantly worn by men and even during the Renaissance, many boys would wear a stud earring in their right ear.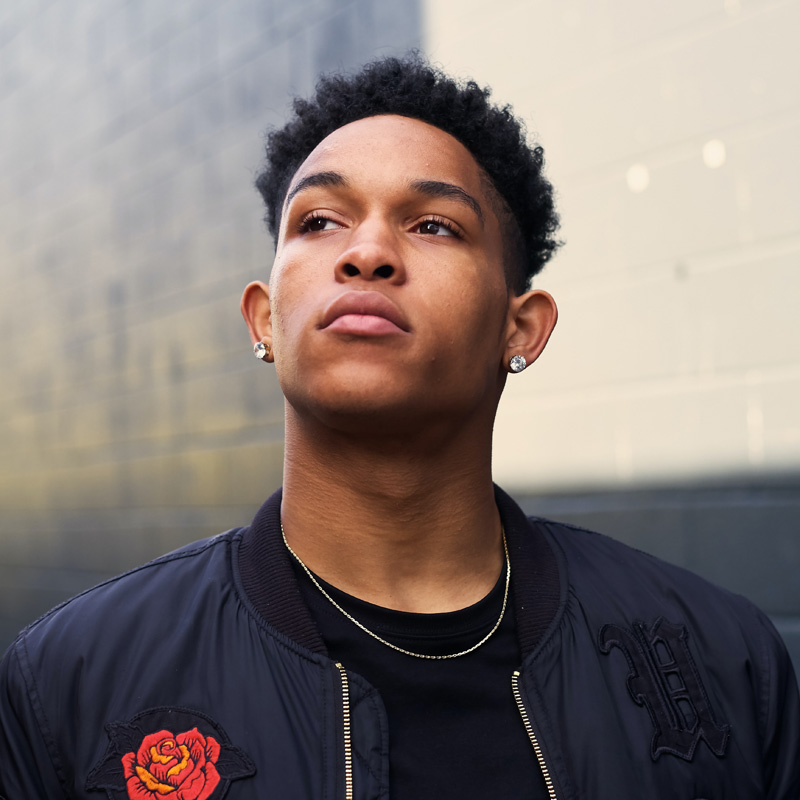 Men's earrings are regaining popularity and can be a bold way to refresh your everyday look even in the workplace. A good tip for gifting (or treating yourself to) male stud earrings is finding a style that fits the recipient's features.  White gold and platinum stud earrings typically complement paler complexions and yellow gold makes for a nice contrast. To emphasise fair skin, opt for white gold and for darker skin yellow gold is by far the best choice. For the olive-skinned guys out there, rejoice as this complexion looks spectacular with almost any colour of stud earrings.
Men can also opt for black diamond earrings for something a little different.


Round Black & White Diamond Halo Earstuds
A beautiful pair of round black diamonds surrounded by a halo of white round brilliant cut diamonds. -